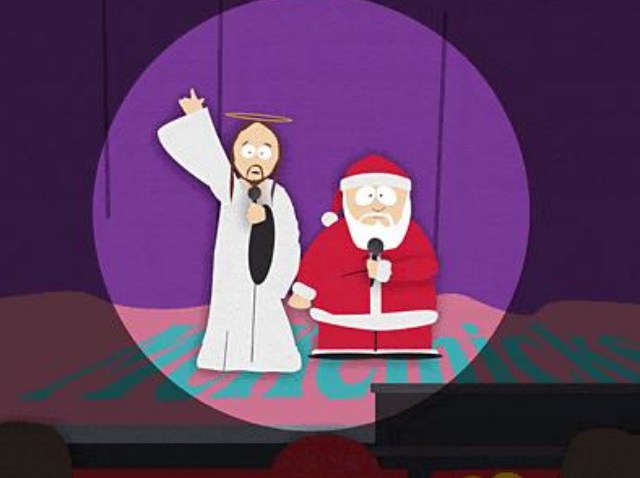 Thou shalt not air.
A group of Christian leaders has launched a campaign to stop Comedy Central from moving forward on a cartoon now in development that depicts Jesus Christ as a "regular guy."
"You don't have to be a Christian to be offended by this," Brent Bozell, head of the watchdog Media Research Center, told The Associated Press.
U.S. & World
Stories that affect your life across the U.S. and around the world.
Bozell's organization has partnered with the Catholic League, the Parents Television Council and conservative radio talk show host Michael Medved to form the Citizens Against Religious Bigotry.
The coalition said they've penned letters to 250 Comedy Central advertisers and organized 93,000 petition signers to protest the proposed show.
Last month, Comedy Central announced the half-hour "JC" was one of 22 projects in development at the network.
The show depicts Christ as a "regular guy" who moves to New York to escape his father's influence, execs said.
But network rep Tony Fox cautioned "JC" is not yet slated to air and critics should hold their fire until the network decides whether to greenlight the series.
Coalition member Michael Medved cited as a double standard the network's refusal to depict the Muslim prophet Muhammad in previous episodes of "South Park" following death threats from extremists.
"Does that indicate that Christians then are punished because they aren't crazy?" Medved told the AP. "That they get punished because their religion does not encourage threats of violence?"