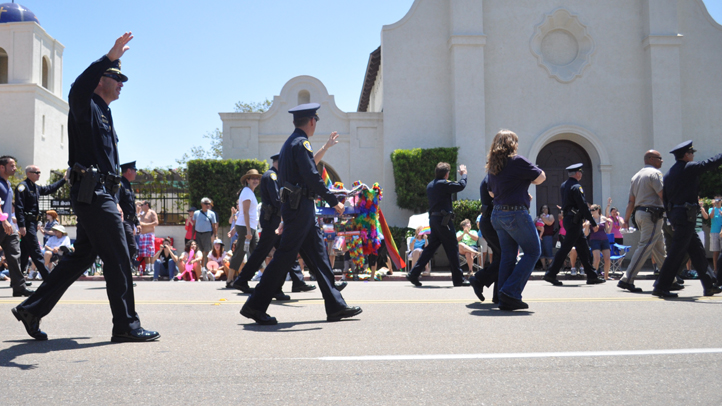 Reactions to the Grammy Awards nominations, announced Tuesday by The Recording Academy. The 59th annual Grammys will air live on CBS from Los Angeles on Feb. 12, 2017.
— "what an absolute blessing to be recognized for dangerous woman this way AND to be nominated alongside so many artists (and friends) i love and albums i am such a fan of," Ariana Grande, nominated for best pop vocal album and pop solo performance, posted on Instagram.
— "When I heard the song, I knew it was pretty special," Kenny Chesney said of "Setting the World on Fire," his duet with Pink that's nominated for best country duo/group performance. "But when we got P!NK on there, it was something else. She captures all the emotion, all the joy of being alive, being free and in the moment — and brought everything inside the song to life. I couldn't be happier this morning, knowing the people who vote for the GRAMMYs heard in that song all the things that I do."
U.S. & World
Stories that affect your life across the U.S. and around the world.
— "HARD WORK PAYS OFF MAN!" Desiigner posted on Instagram after earning a nod for best rap performance with "Panda."
— "AHH A GRAMMY NOM!! BEST. NEWS. EVER!!!" Kevin Olusola of the a cappella group Pentatonix posted on Twitter, referring to their nod for best country duo/group performance for "Jolene" with Dolly Parton.
— "We are incredibly grateful to be nominated for 2 Grammy awards," the Avett Brothers, up for best Americana album and American roots performance, said on social media. "Congratulations to our fellow nominees — we are honored to be in such good company!"
— "We were in line at dunkin donuts and high fived everyone in the store," The Chainsmokers, who earned three nominations, posted on Twitter. "So honored and grateful! Thank you Grammys for these nominations this is the best news ever! Honestly can't believe it :)"
— "Four Grammy nominations?! I'M SHOOK," best new artist nominee Maren Morris wrote on Twitter.
— "It's 2am and I'm just coming down from a crazy great show overseas," Keith Urban, nominated for three country Grammys, said in a statement. "I'm totally blown away with these nominations. Making RIPCORD was really a collaborative labor of love both for the music and all the people that helped me bring my vision to life. I'll stay up anytime to hear news like this..just not sure of how to get to sleep now!!"
— "We all FaceTime'd this morning when we got the news and the waves of tears, smiles and laughter haven't stopped since," said Lady Antebellum singer Hillary Scott, who released a Christian album with her family that earned two nominations. "There's really no greater joy than being able to share this special moment with my family!"
Copyright AP - Associated Press