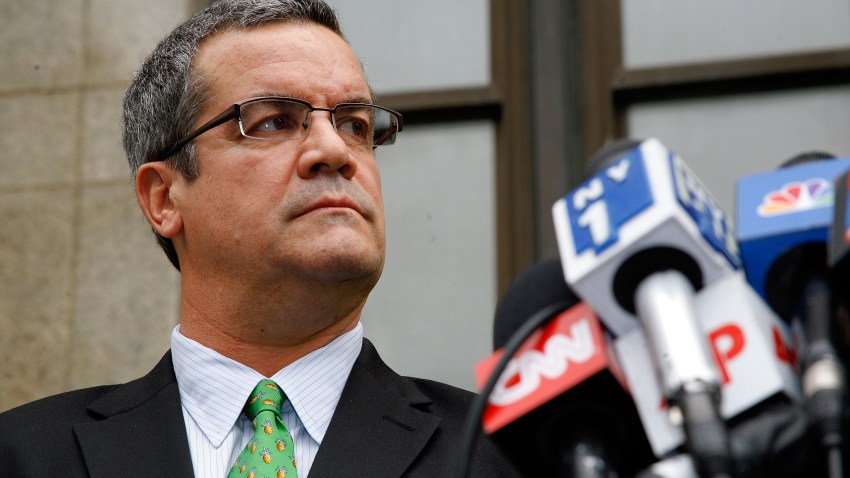 The TV producer accused of shaking down David Letterman to keep mum about his affairs is drawing on the Tiger Woods sex scandal -- and the payments allegedly made to his mistresses -- as part of his defense.
In newly filed court papers, Robert Halderman's lawyer said his client simply had valuable information and wanted to get paid for it in the same manner that several women involved in the Woods sex scandal have been.
Read the papers

Prosecutors accuse the 52-year-old "48 Hours" producer of trying to shake down Letterman for $2 million to keep embarrassing info about the late night comic's personal life private. Halderman's defense lawyer claims his client was simply shopping a screenplay.
U.S. & World
Stories that affect your life across the U.S. and around the world.
The legal papers today say that many of the players in the Tiger Woods scandal were reportedly paid money to go away - and haven't been charged with anything.

No criminal charges have been filed against [Rachel] Uchitel," who reportedly got $5 million from Woods to keep her mouth shut about their relationship and the text messages and voicemails she had private, the filing says. Woods' wife also reportedly took millions to sign a non-disclosure deal.
The legal papers go on to say that Halderman's actions were capitalistic and not criminal.
"Uchitel, Allred and (wife Elin)Nordegrin are being prosecuted because they acted in accordance with a set of basic commercial realities; their behavior was capitalist, not criminal."

Halderman's arrest prompted Letterman to reveal on-air that he'd had sex with staffers who had worked on his show and that he'd cooperated with authorities to nab the suspected blackmailer.
Prosecutors allege that in secretly taped conversations between Halderman and Letterman's lawyer, James Jackoway, Halderman pledged to sign a confidentiality agreement not to make the information he was in possession of public.
Prosecutors also revealed that Halderman told Jackaway that he needed the money because he couldn't afford visit his son, who lived 2,000 miles away.
"So this solves that problem," he allegedly said.
If convicted, Halderman faces 15 years in jail.