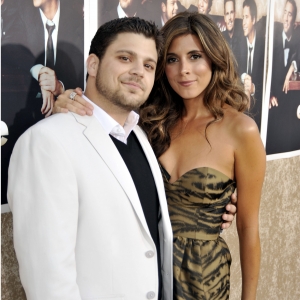 The boys at "Entourage" have been besieged by a stable of high caliber celebrity cameos over their first five seasons.
And as the sixth season debuted on HBO on Sunday night, it looks like one special guest from last season will be sticking around for awhile, much to the delight of Turtle – Jamie-Lynn Sigler.
VIEW THE PHOTOS: The Boys Are Back In Town: 'Entourage' Season 6 Premiere
U.S. & World
Stories that affect your life across the U.S. and around the world.
On the show, Jamie plays a love interest – in the form of herself — for Turtle (played by Jerry Ferrara). And as the character's cameo turned into a recurring role, it wasn't difficult for the actress to find her on-screen inspiration, since the two stars began dating in real life shortly after Jamie's first cameo.
And while Turtle was often the odd man out during Vincent Chase's (played by Adrien Grenier) Hollywood love conquests, for Jamie, he's the perfect catch.
VIEW THE PHOTOS: Hollywood's Hottest Couples!
"What does Jamie see in Turtle?" AccessHollywood.com asked the actress during the show's season premiere event last week in Hollywood.
"Are you talking about the real Jamie or show Jamie?" she laughed.
"He keeps it real for her. He is somebody that she trusts and somebody that she believes in. And he's somebody who she really wants to help reach his potential, and I think that's exciting for her," Jamie continued of her on-screen relationship. "He makes her live in the moment and he makes her relax about thing and makes her smile – he is the perfect fit for her."
VIEW THE PHOTOS: The Crazy Shenanigans Of The Cast Of 'Entourage'
Although Jamie admits her "Entourage" role is very much an exaggerated version of her real-life persona ("I'm really not like I am on the show… for the most part," she added.), clearly herself and her character have a similar taste in men.
However, she admits she was hesitant at first about the idea of dating her co-star.
"I wasn't quite sure about it coming into this season, but it's great!" she beamed. "You go to work everyday with people that you love and adore and have so much fun with, and when you do that, it really opens you up and lessens your inhibitions. You kind of reach a greater potential because you're so open – it's been a really positive thing."
And for Jerry, who is now in his sixth season playing Turtle, this season brought a welcome change with Jamie staying onboard.
"It's great to take that ride into work together or see each at work or just come home – it's nice to have her come home after a day's work. It really is," he told Access. "I don't want to talk too much about it, because I try to keep that stuff personal, but it's great – it's unbelievable."
Related Content from AccessHollywood.com:
PLAY IT NOW: 'Entourage' Season 6 Premiere - Ladies Night!
PLAY IT NOW: 'Entourage' Season 6 LA Premiere

MORE ACCESS ON THESE TOPICS: Entourage - Jamie-Lynn Sigler - Jerry Ferrara - TV - HBO

Copyright NBCAH - Access Hollywood