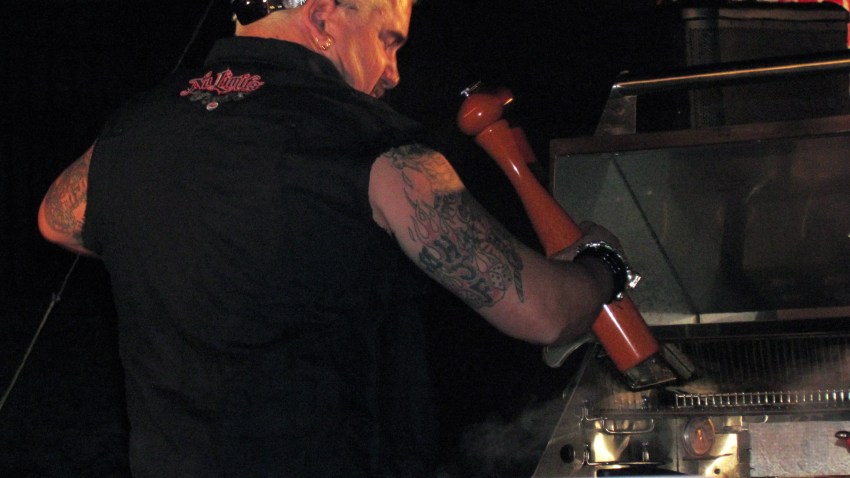 Editor's Note: A list of actual speakers was added to the RNC 2016: Official App a few hours after this story was posted Saturday afternoon.
---
George Washington is scheduled to speak at the Republican National Convention in Cleveland when the event kicks off in less than 48 hours.
U.S. & World
Stories that affect your life across the U.S. and around the world.
In fact, he's the only speaker scheduled so far — if you believe the convention's official mobile app.
The RNC 2016: Official App, available for smartphones and tablets, features a map of the area where the convention will be in Cleveland, details of the venue, videos and a schedule of events for the gathering, which begins Monday and runs through July 21. The app, available for download on iTunes and Google Play, also includes a list of speakers.
But, other than Washington, the speakers list page remained "under construction" as of Saturday afternoon. Its schedule of events section also appeared to not be finalized, displaying "Official Schedule Coming Soon..." on the page.
A spokesman for the RNC said Saturday that the app will be fully updated and operational by Sunday night.
"We wanted to have it ready to go before the convention begins Monday morning and we're right on schedule," spokesman David O'Neill said. "We anticipate a glitch-free app tomorrow."
As for the nation's first president speaking, O'Neill said Washington isn't going to show up this time around.
"I've been asked that a couple times already," he said. "It's simply a placeholder."
The RNC is the first of the national conventions for the country's two major political parties. The Democratic National Convention will be held the following week in Philadelphia. That runs July 25-28.
To download the RNC app, click here or go to the convention's website.