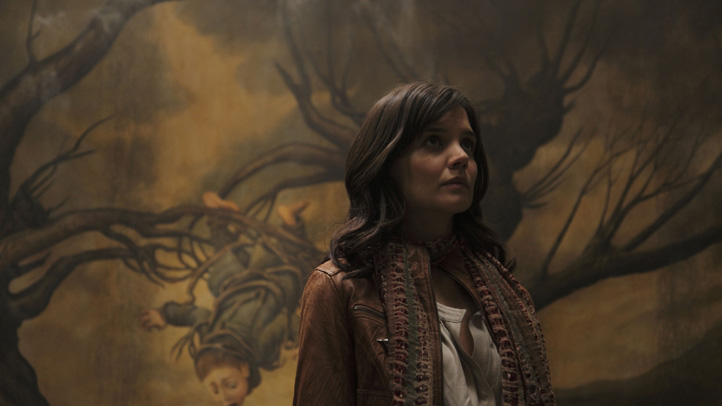 Maybe we just have a hard time getting excited about a feature-film adaptation of a decades-old made-for-TV movie, but this first full trailer isn't really spooking us in the right ways.
"Don't Be Afraid of the Dark," a remake of the 1973 tele-movie of the same name, stars Katie Holmes and Guy Pearce as your classic "couple with a kid who move into a creepy old house only to find that it's scary the bejeezus out of the little girl." OK--so Holmes isn't the girl's mother, but still... There's even a grouchy old gardener who tries to warn them the "house isn't safe for a little girl!"
Del Toro co-wrote the new screenplay, and served as producer for the film, while comic book artist Troy Nixey directed. The trailer looks OK, but haven't we seen this all before?
U.S. & World
Stories that affect your life across the U.S. and around the world.
Del Toro has said that they original sought to make the film PG-13, but the MPAA gave it an "R for 'pervasive scariness.' We asked them if there's anything we could do, and they said, 'Why ruin a perfectly scary movie?'"
It's a good line, but the MPAA finds the human body and history to be "perfectly scary," so take that as you will.
"Don't Be Afraid of the Dark" opens Aug. 21.