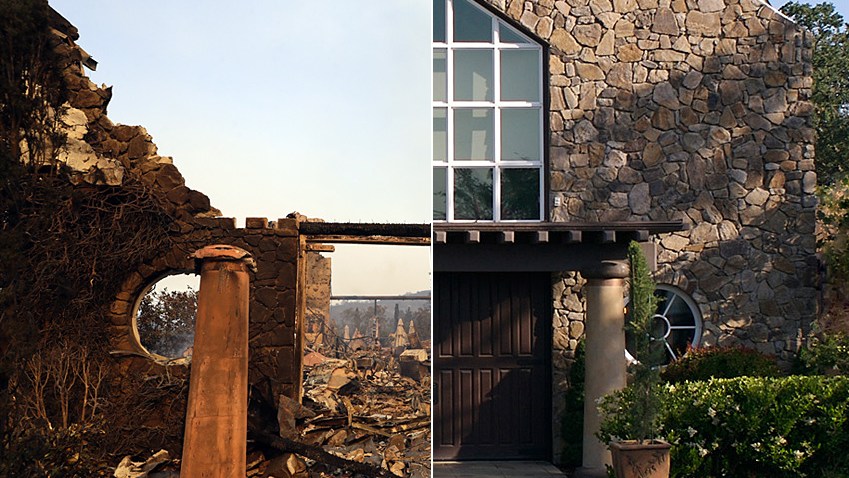 Here are before and after images from the deadly wildfires that have burned tens of thousands of acres and destroyed over 1,500 homes and businesses across several Northern California counties.
Signorella Winery building, undated (left) and on October 9, 2017 (right) in Napa, California. (Credits: Before - Signorella Estate; After - AP)
---
U.S. & World
Stories that affect your life across the U.S. and around the world.
[[450265183 , LG]]
---
Hilton Sonoma Wine Country in January 2017 (left) and on October 9, 2017 (right) in Santa Rosa, California. (Credits: Before - Google Earth; After - Getty Images)
---
The Santa Rosa Fire Department #5 on May 15, 2017 (left) and on October 9, 2017 (right) in Napa, California. (Credits: Before - Google Earth; After - Mountain View Fire Department)
---
Stornetta Dairy, on January 2017 (left) and on October 10, 2017 (right) in Napa, California. (Credits: Before - Google Earth; After - Getty Images)
---
Stornetta Dairy, on January 2017 (left) and on October 10, 2017 (right) in Napa, California. (Credits: Before - Google Earth; After - Getty Images)