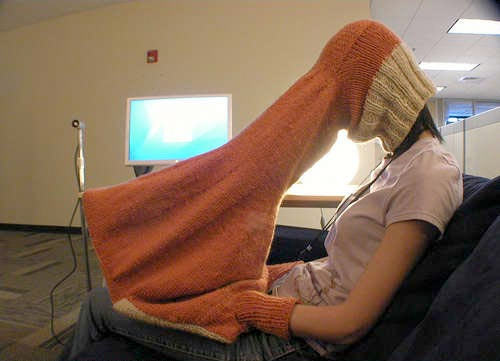 If there are 2.9 billion email accounts in the world, and there were 107 TRILLION emails sent last year, that means the person in the cubicle next to you sent 36,896 emails, give or take, during 2010.
According to Royal.Pingdom.Com (winner of today's awesomest url), not only were record amounts of emails sent, but the world's internet community rose by 14 percent -- reaching a user base of 1.97 billion people.
And to be fair to your cubicle-mate, 89 percent of emails are assumed to be spam (aren't you praising your inbox filter just a little more right now?). So your neighbor probably only sent 4,059 notes that simply had to go out into the world.
Some other hits:
255 million websites as of December 2010
100 million Twitter accounts added in 2010
5 billion images hosted by Flickr
36 billion images uploaded to Facebook (at present rate)
So, who's keeping tracks of all those instant messages?