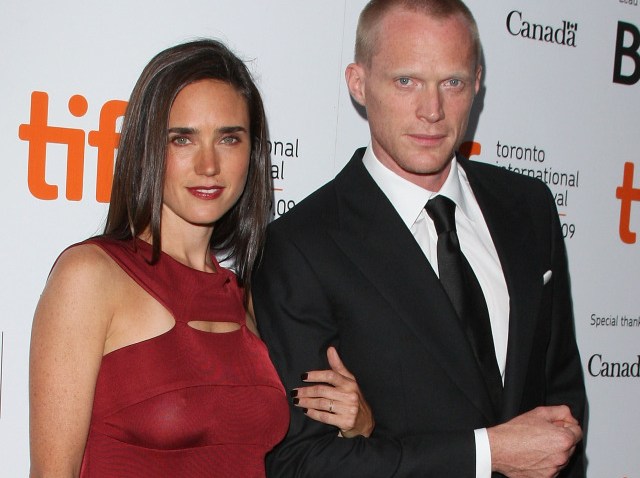 Charles Darwin apparently isn't fit enough to survive Hollywood.

"Creation," a new film drama about "The Origin of Species" author, can't find a U.S. distributor – and the producer is blaming fears of a backlash from creationists.

"This is what we're up against. In 2009. It's amazing," producer Jeremy Thomas told the U.K.-based Telegraph.

But is it fear about offending some – or a greater doubt about the movie's box office potential – that's prompted Hollywood's hands-off approach?

A film about Darwin's crisis of faith after the death of his 10-year-old daughter, at first glace, doesn't cry out "blockbuster" – like, say the "Transformers" series, which is about a different kind of species adaptation.

But Thomas, who produced "Sexy Beast" and the Oscar-winning "The Last Emperor," has a record of quality successes.

Jennifer Connelly, who plays Darwin's deeply religious wife, is an Academy Award winner and proven star. Her husband, Paul Bettany, who plays the tormented Darwin, is no slouch himself. Plus, given the good notices generated by the film, Oscar nominations may not be out of question, particularly with the Best Picture field now expanded to 10 contenders.

Thomas, like Darwin, could be onto something with his theory.

Movieguide.org, which asks its audience to donate to help the site "bring God's light to an industry with much darkness," hasn't reviewed "Creation." But last week, the site posted what it called a "very timely" review of a book about Darwin that contends his "half-baked Theory of Evolution" inspired Hitler and other "genocidal mass murderers."

Chicago Sun-Times film critic Roger Ebert, who saw "Creation" last week at the Toronto International Film Festival, suggested the film actually dances around issues of whether evolution and God are compatible.

"Did [director Jon Amiel] restrain himself in fear of provoking controversy? Has it gotten to that point?" Ebert asks. " 'Creation' dares not state relevant ideas that were acceptable nearly 50 years ago, when 'Inherit the Wind' was nominated for four Academy Awards."

It seems like Hollywood is anything but evolving when movies that tackle weighty matters are shunned. That's not to say it wouldn't take some guts to distribute "Creation" in a country where barely four-in-10 adults believe in the theory of evolution, according to a Gallup poll released in February.

Perhaps outfit with a history of giving a platform to the provocative – are you listening HBO? – will step up and bring "Creation" to a national audience, allowing the people decide the film's merits.

It will be well worth watching the evolution of "Creation," which could end up a test of whether there's still intelligent life left in Hollywood.
Hester is founding director of the award-winning, multi-media NYCity News Service at the City University of New York Graduate School of Journalism. He is the former City Editor of the New York Daily News, where he started as a reporter in 1992. Follow him on Twitter.
Copyright FREEL - NBC Local Media