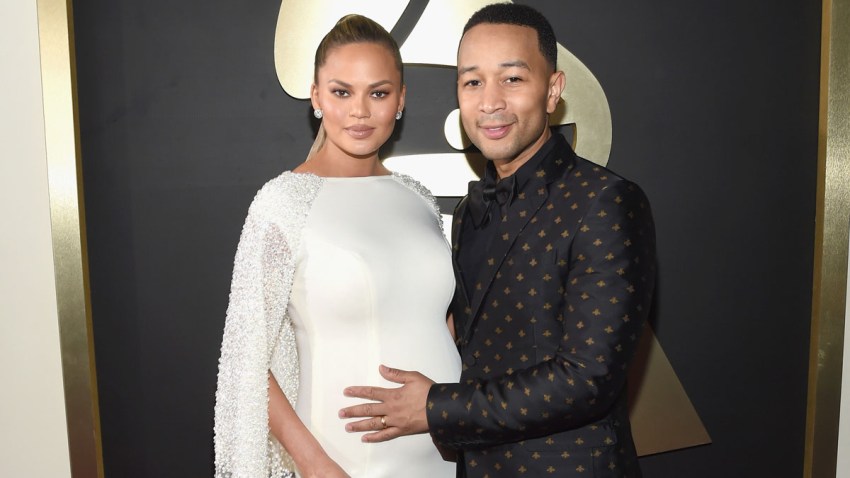 Chrissy Teigen is setting the record straight.
"Lip Sync Battle's" colorful commentator revealed on Wednesday that she chose to have a daughter during IVF. "I've made this decision," Teigen, 30, told People. "Not only am I having a girl, but I picked the girl from her little embryo. I picked her and was like, 'Let's put in the girl.'"
Teigen went on to say she is looking forward to seeing how her husband, John Legend, handles more female energy. "I think I was most excited and allured by the fact that John would be the best father to a little girl. That excited me. It excited me to see...just the thought of seeing him with a little girl. I think he deserves a little girl. I think he deserves that bond. A boy will come along. We'll get there too, so it's not like we really have to pick. But he definitely is very lucky to have a little girl. And this girl is going to be so completely lucky to have John as her papa – it's crazy!"
U.S. & World
Stories that affect your life across the U.S. and around the world.
In the wake of her revelation, Teigen was met with scrutiny. She did her best to laugh it off, calling her daughter a "science baby" and saying she has a "taste for bacon," later admitting that she "forgot it's controversial." It became difficult to find humor in her situation, though, so Teigen returned to Twitter that night to defend herself, writing, "from reading everything tonight, i think i made a mistake in thinking people understood the process better than they do, which is my fault..
"We didn't create a little girl. we had multiple embryos. girls and boys. we simply chose to put in a female first (and second)... We didn't 'throw away' anything and still would love to have more of both in the future. hard to explain such a complicated process here. you'd be surprised at how many people you know go through this. also every doctor knows the sex of the embryos, it isn't some grand secret," Teigen told her 1.3 million Twitter followers. "ok done! please clap!"
Of course, Teigen has more important things to focus on than what strangers are saying about her medical decisions. With her daughter due to arrive sooner than later, Teigen said she is looking forward to settling into mommy mode with Legend by her side. "I'm excited to see what he is going to do because I think we'll have two very different styles. I'm excited to see that part of John; We've been together so long, and sometimes we look at each other and we're like, 'I know everything about you and you know everything about me,' but we have no idea what we're going to be like as parents," the model told People. "I think it'll be really fun. I'm excited."
PHOTOS: Chrissy Teigen's pregnancy style
Copyright E! Online