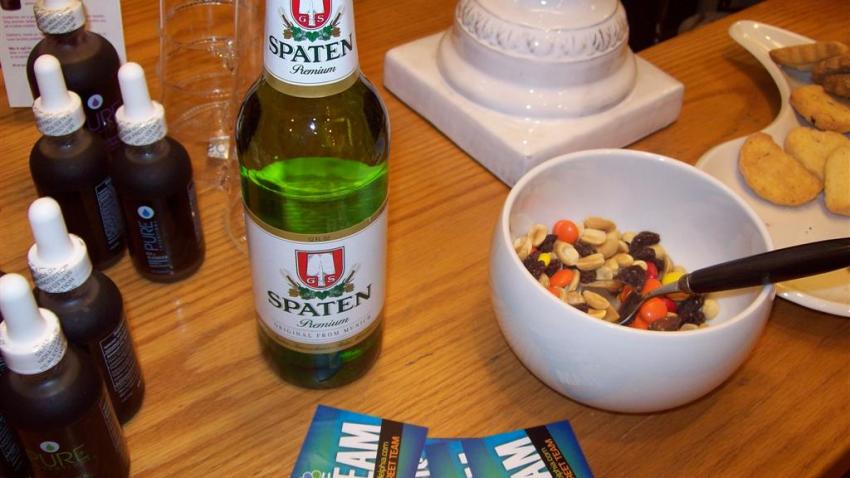 Bill Cosby is firing back at one of his sexual assault accusers in court.
The comedian's lawyer said in a court filing Thursday that a woman suing him for sexual battery had tried to sell a story about the comedian to a tabloid a decade ago and tried to extort money in exchange for her silence.
Attorney Martin Singer wrote in the filing that the lawsuit by one woman and her attorney followed a failed attempt to extort $250,000 from Cosby. In the filing, Cosby seeks more than $33,000 from the woman and her attorney.
U.S. & World
Stories that affect your life across the U.S. and around the world.
The filing comes two days after the woman sued, claiming the comedian forced her to perform a sex act in 1974 when she was 15. The incident occurred in a bedroom of the Playboy Mansion after Cosby gave the woman and a 16-year-old friend alcohol, according to her lawsuit.
"(Her) claims are absolutely false," Cosby's filing states.
The filings state that Singer and the woman's attorney, Marc S. Strecker, had several conversations about the allegations in the weeks before the lawsuit was filed. Strecker first demanded $100,000, then raised the demand to $250,000 in order to keep from filing a lawsuit on the woman's behalf, Singer wrote.
Strecker did not return phone messages seeking comment Thursday.
"Your demand for money from Mr. Cosby is rejected," Singer wrote in a Dec. 1 letter to Strecker.
Her lawsuit stated she only recently discovered that she had suffered psychological damage as a result of the incident, which under California law would allow filing of the case.
Cosby's response, however, notes that the accuser unsuccessfully tried to sell her story a decade ago and that her lawsuit was not accompanied by a certification from a psychologist that the trauma was newly discovered. The certification is required for the case to proceed under rules that extend the statute of limitations, Cosby's filing states.
Los Angeles Police Chief Charlie Beck also said Thursday that the department would investigate any reports of abuse against Cosby, even if they were outside the statute of limitations for prosecution. Beck said the department has no investigations into the comedian.
"We don't turn people away because things are out of statute. You come to us, especially with a sexual allegation, we will work with you," Beck said, according the Los Angeles Times. "We address these things seriously -- and it's not just because it's Mr. Cosby."
In recent weeks, more than a dozen women have alleged that Cosby drugged them and sexually assaulted them. Cosby was sued by an accuser in 2005 and that lawsuit was settled before it went to trial. Cosby has never been charged in connection with either the original accuser's suit or any of the recent allegations and Singer has denied some of the recent allegations, while another Cosby attorney called others "discredited."
Since the allegations arose in early November, Cosby's career has suffered. NBC canceled a comedy in development, Netflix postponed a special and performances have been canceled in at least nine cities in his current tour of the U.S. and Canada. Additionally, he resigned from the Temple University board of trustees this week and other colleges have pulled away from their associations with the comedian. On Thursday, the U.S. Navy revoked Cosby's title of honorary chief petty officer, saying allegations of sexual abuse made against the comedian are serious and conflict with the Navy's core values.
Copyright AP - Associated Press