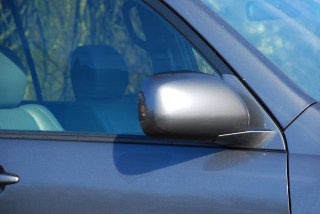 A New London couple is facing charges after allegedly leaving an 8-year-old in a hot car in Groton, according to police.
Officers responded to a shopping plaza at 664 Long Hill Road in Groton on Monday after receiving the report of a child left in the car.
Police said the 8-year-old had been in the car for 45 minutes. Two of the windows had been left partially open, but the temperature inside the car could have reached 103-114 degrees, according to police.
Officers at the scene said the child felt hot but was conscious and alert.
A husband and wife from New London, 61-year-old Ambiorix Rondon and 53-year-old Maria Rondon, were charged with risk of injury to a minor and leaving a child unattended in a motor vehicle.
Polic said the Rondons are related to the 8-year-old but are not the child's parents.
They were released on $2,500 bonds and are due in court Aug. 11.
Police said the child was not injured and didn't need medical treatment.