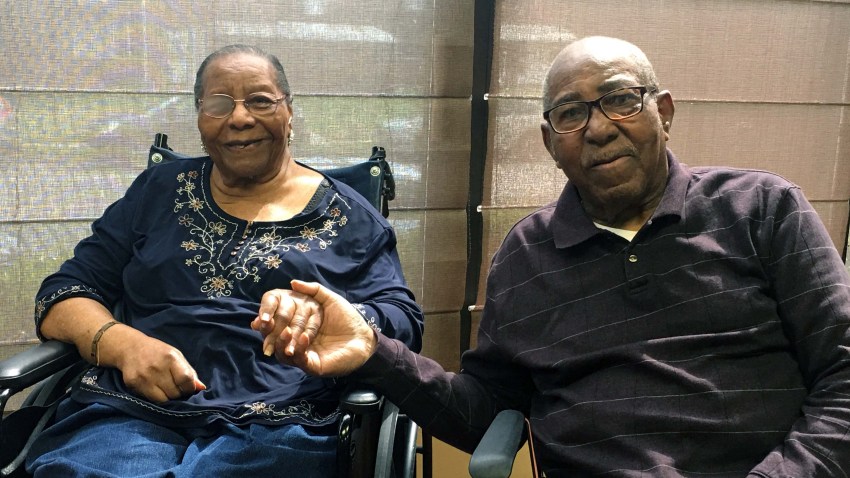 What to Know
On June 30, 1940, Otis and Ann got married at ages 17 and 14.
The family lived their early married life on $4 a week. $1 for rent, $1 for food, $1 for transportation and $1 for "miscellaneous."
Their secret: Don't let other people influence your relationship
It was 1940 in Augusta, Georgia, when Ann Barnes first spotted Otis Bryson. He was playing the trombone in the church band.
Just a couple months later on June 30, 1940, Otis and Ann tied the knot.
Seventy-eight years later, they are still holding hands.
U.S. & World
Stories that affect your life across the U.S. and around the world.
"My older siblings would be like, 'Why are you getting married so young?' and I'd say, 'Because I love that lady and I don't wanna mess around,'" Otis said, reflecting on getting married as a teenager.
When they married, Ann was 14 and Otis was 17.
Three years after getting married, the young couple moved north to Philadelphia, and Otis began working at Campbell's Soup.
He eventually joined the U.S. Army, moving around the states and training soldiers to use tanks and artillery.
"I could catch on to things faster than other guys," Otis said. He returned to Philadelphia and retired as a welder after 50 years. Ann worked many years at a hospital in New Jersey as a supervisor of housekeeping.

In the early days, as newlyweds, it wasn't always easy, the couple recalled.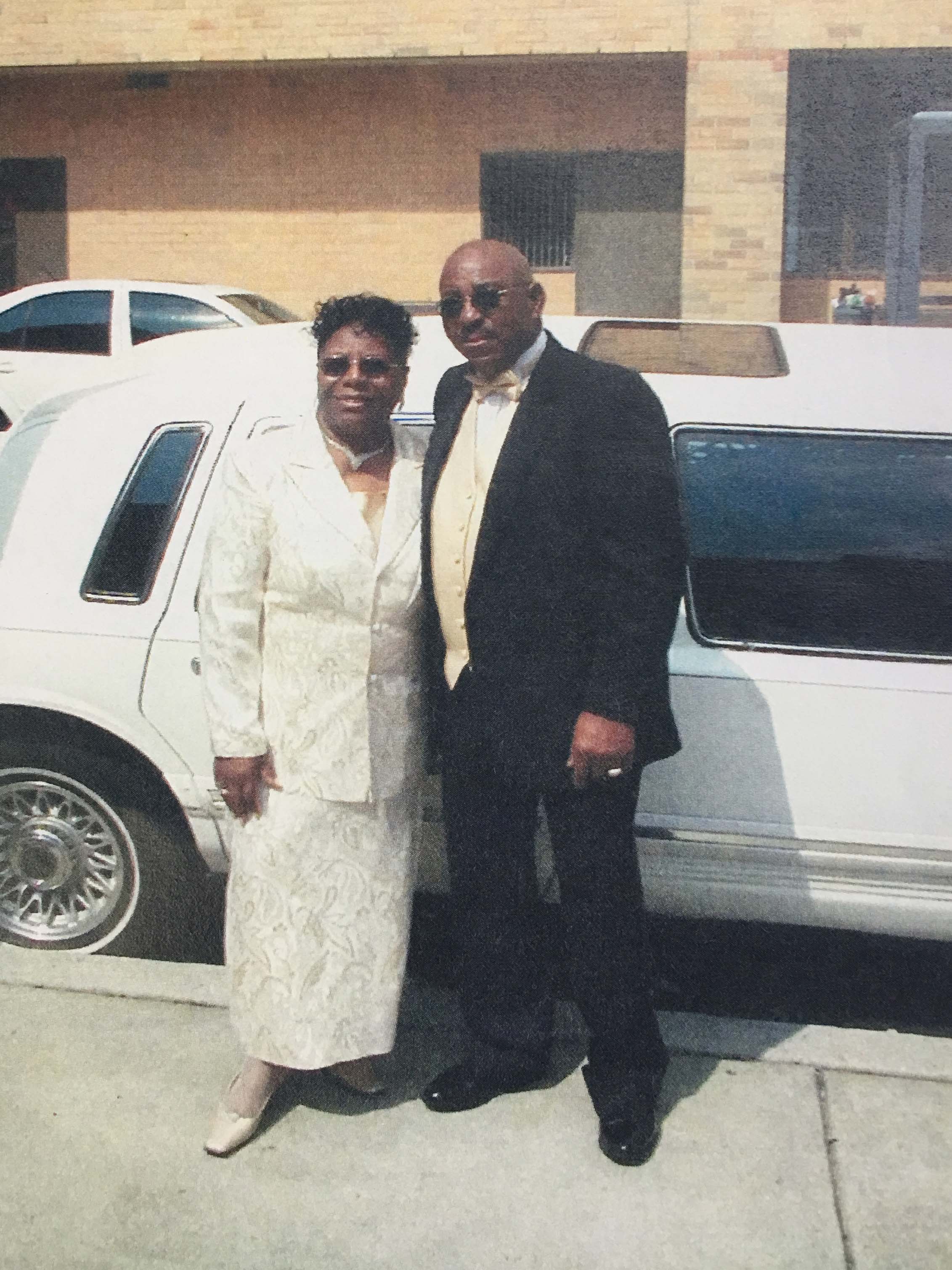 For his first job, Otis didn't make much and had to divide his earnings between rent, his bike for transportation, groceries and then other miscellaneous items. When the couple traveled to different places with the bike, they would sit their oldest child, Ossie, in the basket.
From time to time they would argue with each other and say things impulsively, which could lead to frustration.
"My mother had a saying if I ever got upset," Ann said. "She'd say, 'I want you to always remember. As close as your tongue and teeth are, they fall out. Sometimes you wind up biting your tongue. But don't worry about it, everything will be alright.'"
When they reached their 50th wedding anniversary, Ossie fulfilled her promise and arranged a bigger wedding for the couple. Their grandchildren were involved as flower girls, Ossie was the matron of honor, and Otis and Ann got to renew their long-held vows.
Although there was no formal honeymoon, their kids describe the entire marriage as "one gigantic honeymoon."
In the nearly eight decades of wedded bliss — Otis is now 95 and Ann is 92 —the couple has spent their lives together witnessing history. One of their more recent heroes, President Barack Obama, sent them a letter commending them on 76 years together before he left the White House two years ago.
"Being from the south and growing up in the south, I never expected to see a black man become president," Ann said. "Getting a letter from him was so amazing."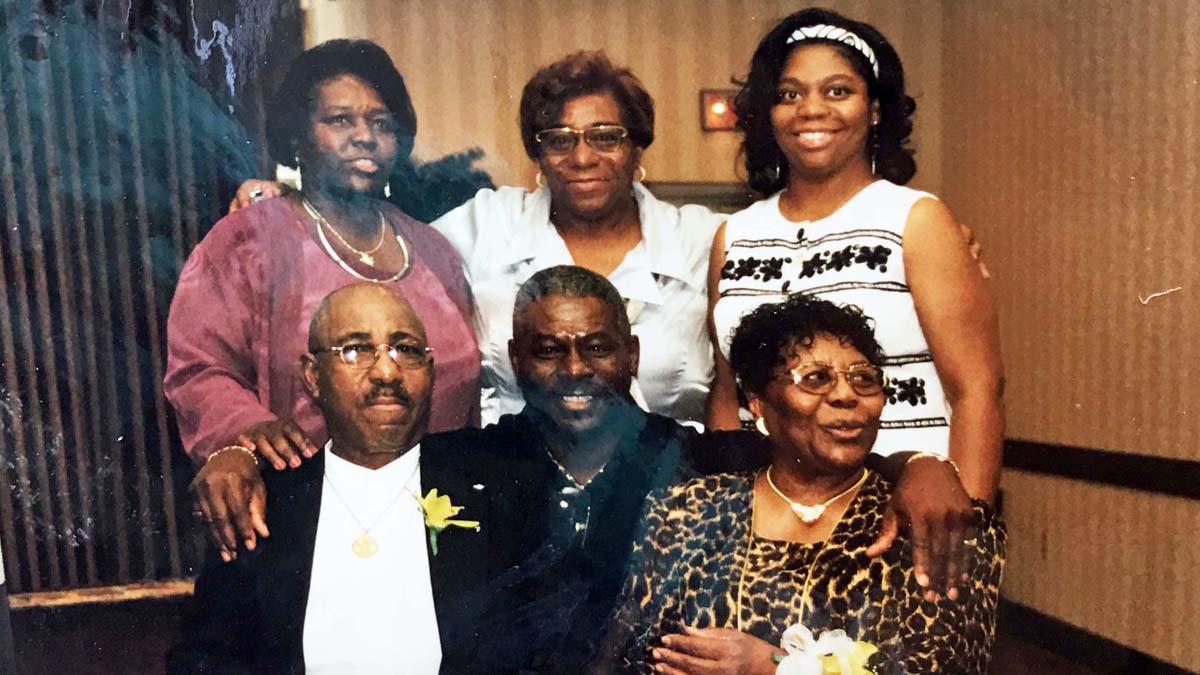 What's the Bryson's secret to longevity and fidelity? They offered a few tips.
Both of them agreed on a big one: No alcohol and smoking.
"I drink a lot of water and juice," Otis said. He also told about his trust in God. "While everyone smoked or drank, I'd go sit in the corner and start reading the Bible. I always had something to do instead of drinking or smoking."
They also credit their faith and intuition to treat people right.
"People love to break you up, and if you listen to gossip then you can't make it," Otis said, "Don't pay attention to what other people say. Do the right thing, treat people right, and then go ahead. That's what I did. I treated everybody right, and I went on ahead. I upgraded myself."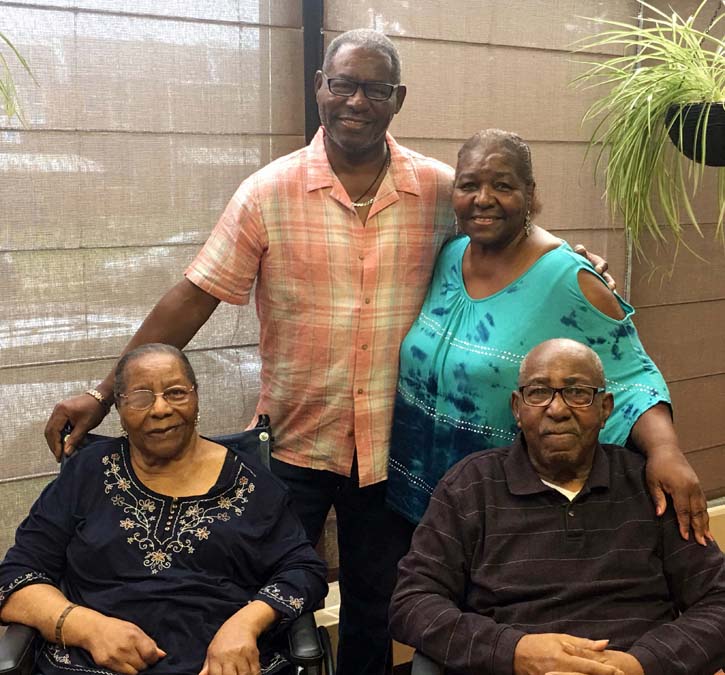 To complement that, Ann said a spouse should "learn as much as you can about your mate, and I think that's the best thing you can do. If you do that then you won't have any problems. That's the main thing, understanding each other. And I think that really brings you closer together."
The couple's legacy will be intact for a long time. They have four children with one deceased, 12 grandchildren with two deceased, 26 great-grandchildren and three great-great-grandchildren.
Otis's love for music is a passion inherited by his descendants, with his son Eugene playing saxophone, a grandchild who plays tuba for The Roots and another playing trombone in Kool & the Gang.
The couple lives together in a retirement home in Philadelphia.
"I can't imagine waking up with him not next to me," Ann said. "I have gotten so used to him."