Friends and family are mourning a man who police say died while protecting a woman and her baby from an attacker armed with a knife in Wilmington, Delaware. More than 100 people gathered in Rodney Square Tuesday night in honor of 27-year-old Thomas "Cannibal" Cottingham.
"He did what most people wouldn't have the courage to do," said Cottingham's girlfriend Tam Nickens.
Local
Breaking news and the stories that matter to your neighborhood.
Cottingham was in Rodney Square Monday night when police say Calvin Hooker III, 25, of Wilmington, confronted a 21-year-old woman who was walking on 10th and North Walnut streets with her baby girl in a stroller. Hooker made a reference to a stolen phone and continued to follow the woman as she walked west on 10th Street, police said. Hooker then allegedly took out a large knife and chased after the woman as she ran around a bus stop. The woman then tried to enter a nearby DART bus with her baby to escape, according to investigators.
As Hooker pursued her, Cottingham intervened and tried to stop him, police said. Hooker then allegedly stabbed Cottingham in the back. Officials say Cottingham managed to get away and then collapsed to the ground. Hooker allegedly followed Cottingham and stabbed him several more times in the upper torso before fleeing the scene on foot. Cottingham was taken to Christiana Hospital where he died from his injuries.
"I almost had a panic attack," Nickens told NBC10. "I didn't want to believe it until I actually spoke with the detective. I feel completely lost right now."
Responding police officers spotted Hooker trying to enter another DART bus, officials said. The officers demanded that Hooker drop the knife but he refused and ran south on the 800 block of North Market Street into an alley, according to investigators. More responding officers then used an Electronic Control Device which struck Hooker, causing him to drop the knife and fall to the ground, police said. He was then placed into custody.
Police determined the attack was random in nature and say Hooker didn't know the woman or Cottingham. Hooker was arrested and charged with murder, possession of a deadly weapon during the commission of a felony, aggravated menacing, endangering the welfare of a child and other related offenses. He is currently being held without bail and will be committed to the Howard Young Correctional Facility.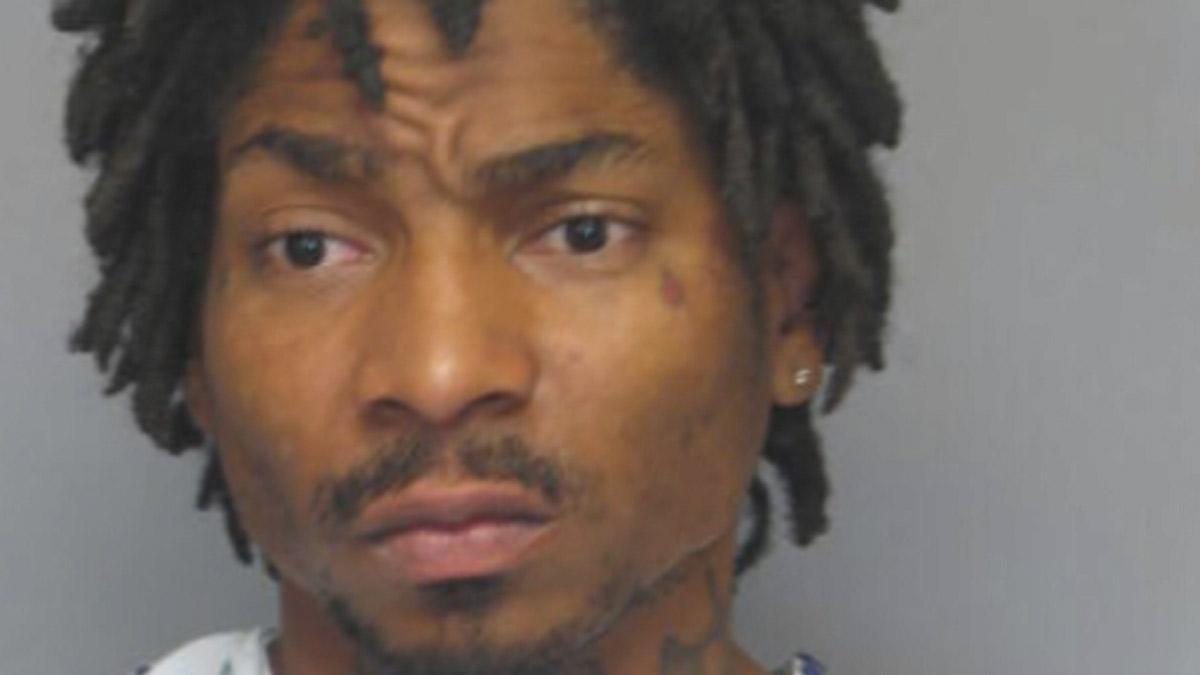 Cottingham, known to his friends as "Cannibal," was a popular skateboarder and rapper in Wilmington. Those who knew and loved him told NBC10 they're not surprised he sacrificed his own life for a stranger.
"He went out as a true hero and a legend," said Cottingham's friend Michael Marconi. "Not many people would take the time out of their day to help someone out like that."
Jessica Hitchens was in tears when she spoke about her high school friend.
"He genuinely was a good person," she said. "It's another friend from high school being buried over the same crap out here. I hate this city. I just hate it."
Wilmington Mayor Dennis Williams also released a statement on Cottingham's death.
"I give my condolences to both the family and loved ones of Thomas Cottingham, and pray they find solace and strength in knowing he was a hero, as he bravely risked his life to protect a fellow citizen," he wrote.
In spite of her loss, Nickens takes solace in the fact that her boyfriend will always be remembered for the way he lived and the heroic way he died .
"He will never be forgotten," she said. "He will be always loved by the family. Even though he's not here on earth he's here with us."