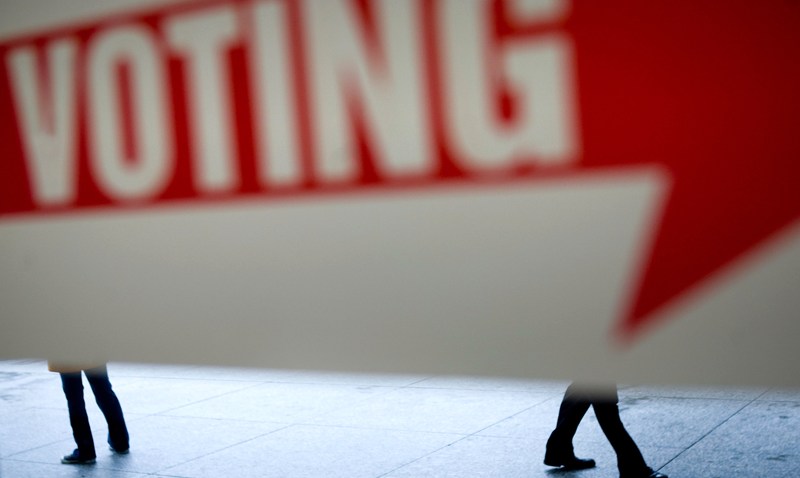 A low voter turnout marked a mostly quiet election day in Philadelphia as voters casted ballots to determine if Philadelphia Mayor Michael Nutter would get a second term.
Nutter was the overwhelming favorite in Tuesday's election. He faced little-known Republican challenger Karen Brown, a former high school math teacher and Democrat who switched parties to challenge Nutter, and independent Wali "Diop" Rahman.
The 54-year-old incumbent had an up-and-down term. Homicides are down 18 percent since 2007, but that's far less than the goal Nutter set. He's implemented single-stream recycling and a 311 information call center, but other plans were scaled back due to the economic downturn.
Local
Breaking news and the stories that matter to your neighborhood.
Turnout in the city was mostly low despite a gorgeous day with temps topping out at 72 degrees, according to the Committee of Seventy.
Turnout was between 17 to 36 percent depending on the area, according to Seventy.
The largest turnout in Seventy's sampling area was the 5th Ward, 3rd Division polling place in the Central region of the city (36.1 percent) while only 17 percent of voters voted in the 40th Ward, 15th Division in the South region.
There were also scattered reports of machine malfunctions and some confusion over the nearly 100 polling places that changed location.
As for the mayor's race, 41-year-old city worker Jeff Kennedy voted for Nutter because he thinks he's trying the best he can in difficult economic times. But 35-year-old Maria Cifone voted for Brown because crime hasn't gone down enough.
---
Fan, follow and download: Get the latest from NBCPhiladelphia.com anytime, anywhere. Follow us on Twitter, Facebook, our mobile site and NBC Philadelphia. Sign up for our breaking news newsletter. And, get breaking news delivered right to your mobile phone -- just text PHIBREAKING to 639710 to sign up. (Message and data rates may apply.)
Copyright AP - Associated Press