2018 is throwing a curve ball at fall foliage lovers, not only here in Pennsylvania, New Jersey, and Delaware, but along the entire east coast. The problem: It's too warm, way too warm.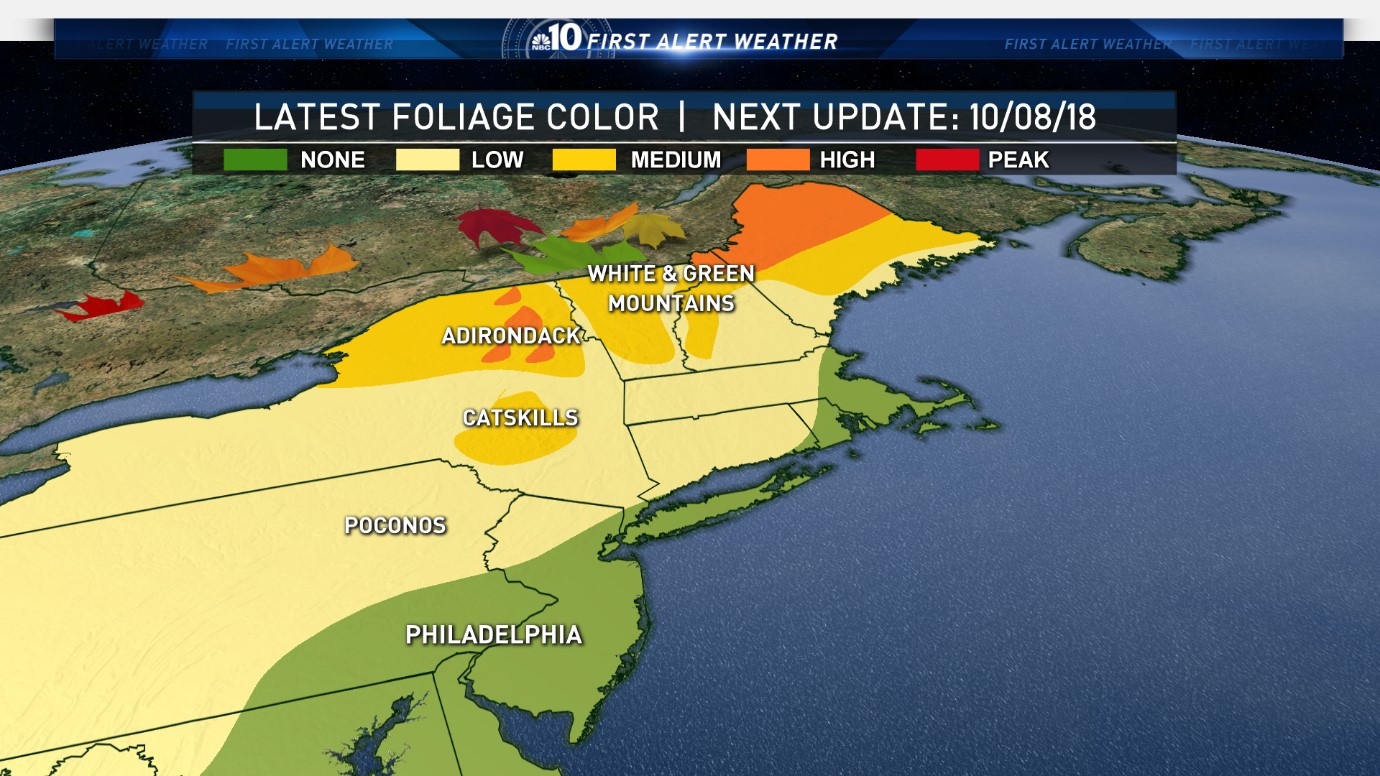 Typically, vibrant red, orange, and yellow colors peak in the Poconos during the first two weeks of October. It's Oct. 5, and there is very little color showing up. With well above average temperatures for the next 7 days, the colors are not likely to change next week.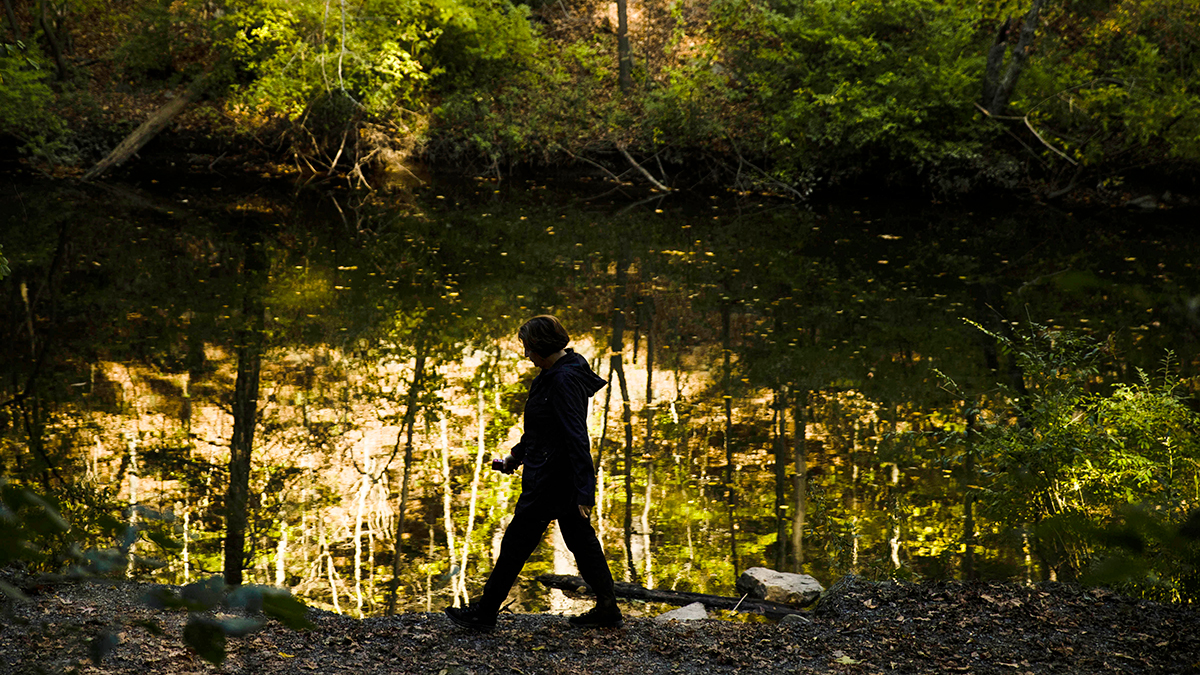 HERE'S THE SCIENCE BEHIND LEAVES CHANGING COLOR:
Local
Breaking news and the stories that matter to your neighborhood.
In order to understand why the fall foliage color is delayed, it's important to understand why leaves change color. Chlorophyll is the pigment that causes tree leaves to appear green. Chlorophyll production is by fueled sunlight. As autumn days grow shorter, and the nights longer, trees stop producing chlorophyll. Since the green pigment begins dissolving, shades of yellow, orange, and red start to become the dominant color. Eventually all of the pigments within the leaves dissolve, turning the leaves brown.
INGREDIENTS FOR VIBRANT FALL COLOR: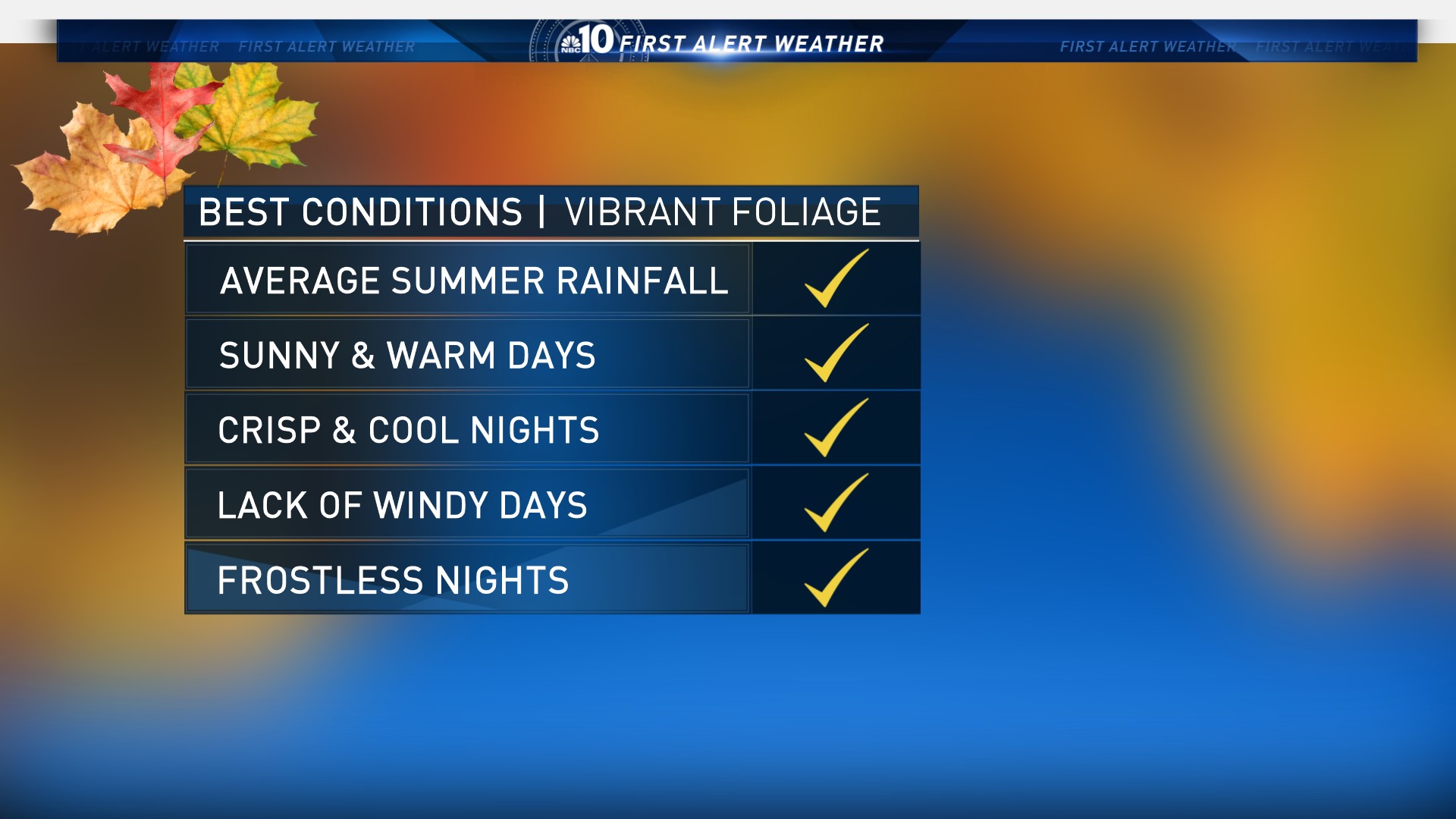 The best fall color usually takes place after summer seasons that experience average rainfall. In addition to avoiding summer drought conditions, warm sunny days and cool nights are ideal for breaking down chlorophyll and producing bright colors.
The problem with 2018 is that it has been way too warm, especially at night. With above average temperatures, the chlorophyll isn't breaking down nearly as fast, leaving trees green in areas that normally would be painted with reds, yellows, and oranges.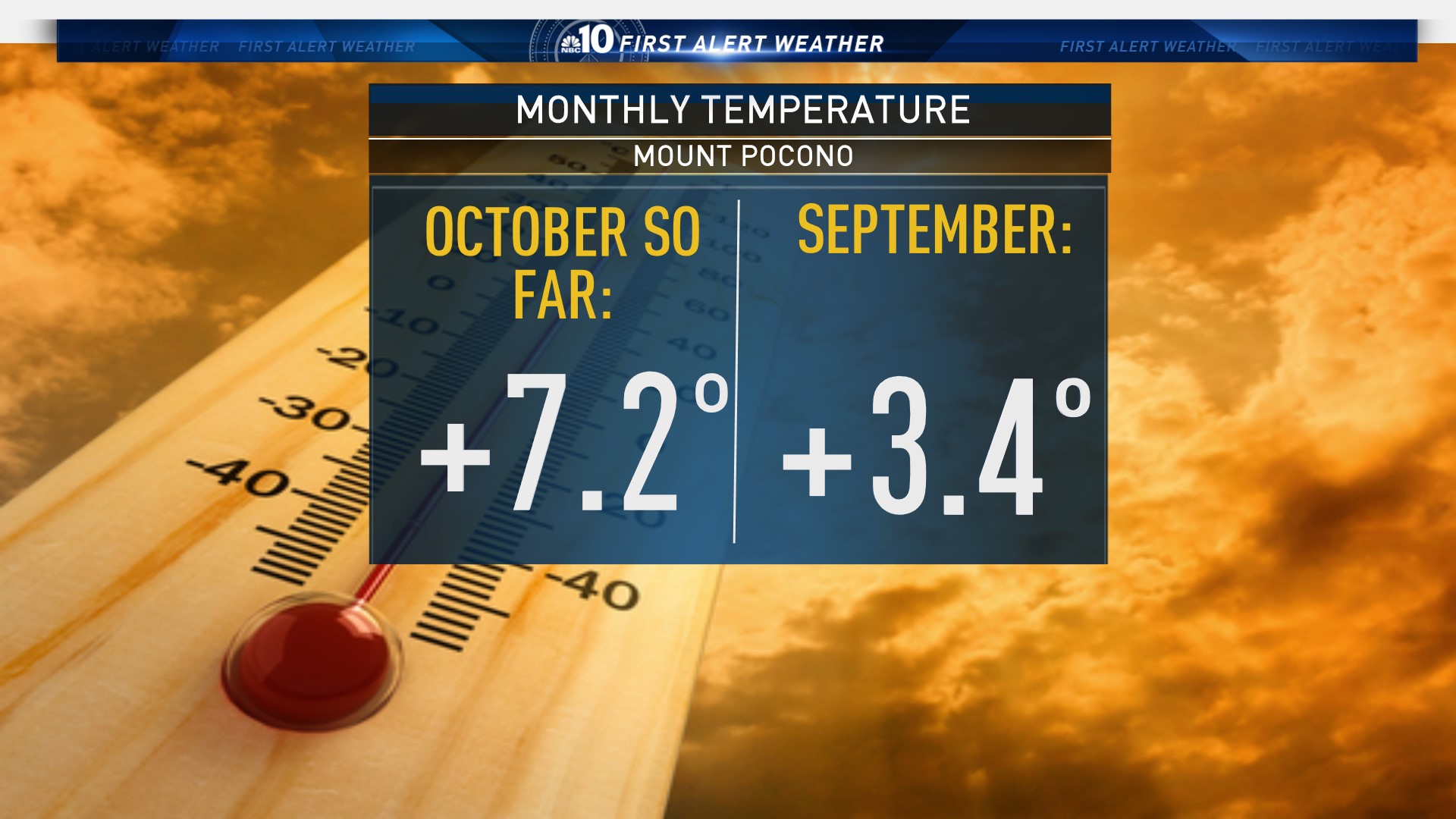 Don't lose hope, late is better than never. Since the Delaware and Lehigh Valleys experienced above average rainfall this summer, many of the trees didn't prematurely lose their leaves. This means that there is still opportunity for excellent color, just a little later than what we are normally used to seeing.