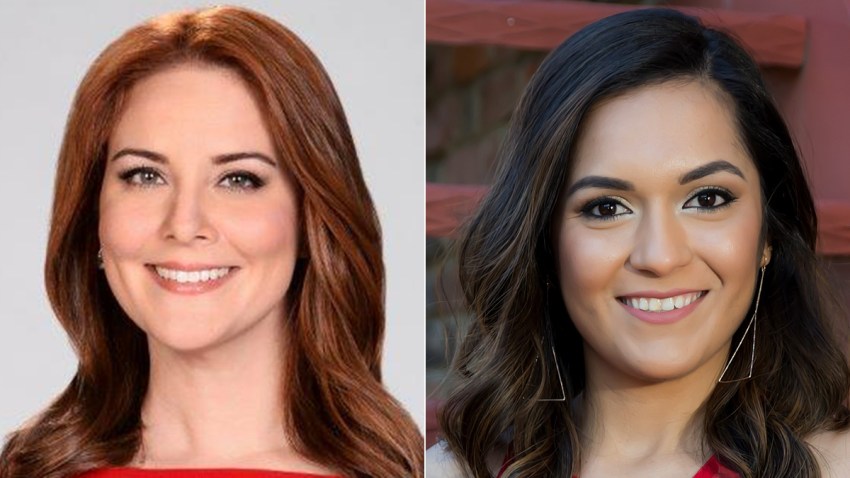 Telemundo62 Philadelphia / WWSI Monday announced the addition of weekday newscasts Primera Edición at 6 a.m., a 60-minute morning newscast, and Telemundo 62 al Mediodía at noon, a 30-minute mid-day newscast. Both newscasts will launch Monday, April 2, and feature Telemundo62 anchor Syrmarie Villalobos who joined the station on March 5, and weather anchor Alondra Anaya who starts on March 26.
"We're committed to providing the Latino community with breaking news, weather and traffic information they need to start their day," said Anzio Williams, Vice President of News for NBC10 and Telemundo62. "This is the fourth time in five years that we have expanded our Telemundo62 programing to serve the needs of our Spanish-speaking communities throughout the Greater Philadelphia region. We're invested in the communities we serve with the best talent and resources that deliver results."
With more than 12 years of broadcast experience, Syrmarie Villalobos comes to Telemundo62 from Puerto Rico, where she served as anchor/reporter at WAPA-TV.
Local
Breaking news and the stories that matter to your neighborhood.
"I'm excited to be in Philadelphia and be part of the Telemundo62 team," said Villalobos. "I look forward to this new chapter and will continue to give a voice to those who do not have it and provide Philadelphia's Latino community with the information they need to start their day."
Prior to joining WAPA-TV, she worked as an anchor/reporter and producer at several television and radio stations in Puerto Rico. Villalobos received a regional Emmy® award for the breaking news story, "El Paro" in 2017, which detailed the mass protests around Puerto Rico's economic crisis in May of 2017. She earned a bachelor's degree in Communication from the University of the Sacred Heart and a master's degree in Business Administration from the University of Phoenix.
Also joining the team is Alondra Anaya, as a weather anchor. A first-generation Mexican-American, Alondra Anaya comes to Telemundo62 from KNVN and KHSL in Chico-Redding, Calif., where she served as a weather anchor and fill-in anchor/reporter. Born in Fontana, California, Anaya earned a bachelor's degree from California State University, Chico.
Telemundo62 is the only local television station to provide more than 17 hours of local, Spanish-language news every week with the largest news team serving the Spanish-speaking communities in the Greater Philadelphia region. Telemundo62 invests in the latest technology, like "Caza Tormentas," the only X-band mobile radar vehicle providing the most accurate weather information in the region, and the Telemundo62 App, the only local, Spanish-language news app serving our community.
ABOUT TELEMUNDO62 PHILADELPHIA / WWSI
Telemundo62 / WWSI is Telemundo's local television station serving Spanish-speaking viewers throughout the Greater Philadelphia area, including 18 counties across Pennsylvania, South Jersey and Delaware. Owned by NBCUniversal, Telemundo62 delivers viewers live, local breaking news, weather forecasts, sports and consumer reports through its weekday newscast, Noticiero Telemundo62 which airs at 5 PM, 5:30 PM, 6 PM and 11 PM. Telemundo62 also provides news and information across all platforms, including online at Telemundo62.com, via its dedicated station app and through its social media channels.