A South Jersey contractor has been named in a civil complaint filed Monday by the state Attorney General's office for allegedly using "deceptive practices" on at least 23 reconstruction jobs following Superstorm Sandy.
The contractor, Lawrence McAllister, through his company Werks Intended LLC, aka McAllister Building Group, is alleged to have taken "money from consumers to renovate, rebuild and/or elevate Sandy-damaged homes and then abandoned unfinished projects without returning for weeks, months or at all," the Attorney General's office said in a statement.
NBC10 Investigators first profiled McAllister, who is based in Somers Point, in a story last month. Some of those 23 homeowners who paid him to do work on their damaged or destroyed homes following the 2012 storm claimed he never finished work for which they had paid him.
Local
Breaking news and the stories that matter to your neighborhood.
Jorge Barahona is one of those homeowners. NBC10 talked with him in September at the sight of a grassy lot in Atlantic City that once held a home he bought with his brother and father.
The young man hoped a new house would by now be on a parcel Superstorm Sandy ruined five years ago.
But his family finances were hit with another wave of destruction in the last 18 months, he says, allegedly at the hands of McAllister.
"This is it, dirt again," he told NBC10 as he looked over the property. "We've been going through hell."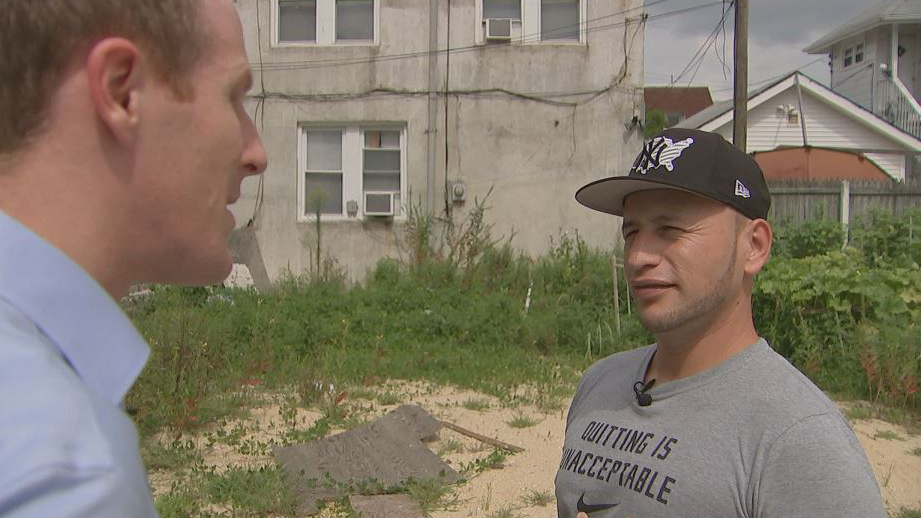 The ongoing struggle to be made whole serves as a warning for the massive recovery efforts now underway in Texas, Florida and Puerto Rico. Yearslong problems between stakeholders like homeowners and contractors, homeowners and insurance companies, state agencies and local government, continue to haunt New Jersey.
"It is an outrage that unprincipled, shameless contractors have taken advantage of residents whose homes were damaged by Superstorm Sandy," Attorney General Christopher Porrino said. "This office will continue to pursue those whose fraudulent behavior has victimized these people again."
In addition to seeking the return of $1.3 million to the 23 homeowners, Porrino's office is also seeking civil penalties against McAllister and a permanent injunction against the contractor and another defendant, Monica McAllister, from doing construction work in New Jersey.
NBC10 reported last month that Atlantic City police were also investigating some claims against McAllister and that a criminal complaint was filed against McAllister.
A problem at that time was that McAllister couldn't be found. Whether it was at his former Somers Point office or his old Ocean City home, those who hired him to do construction work couldn't get a hold of him.
McAllister did call NBC10 after messages left for comment, but he declined to discuss specifics.