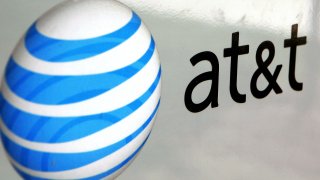 Services were fully restored Sunday afternoon to AT&T customers in Delaware who were temporarily unable to contact 911, the state department of homeland security said.
The problem affected people in Kent and Sussex counties late Sunday morning into early afternoon, the Delaware State Police and Delaware Department of Safety and Homeland Security said. The DSHS said services were fully restored shortly before 2:30 p.m.
Customers who were still having trouble getting through to 911, though, were asked to call the following numbers:
Kent County 911 Admin: 302-734-6050
Dover PD Admin: 302-736-7111
Sussex County 911: 302-855-2970
Rehoboth Beach: 302-227-2577
NBC10 reached out to AT&T, but the company did not immediately say what caused the problem.