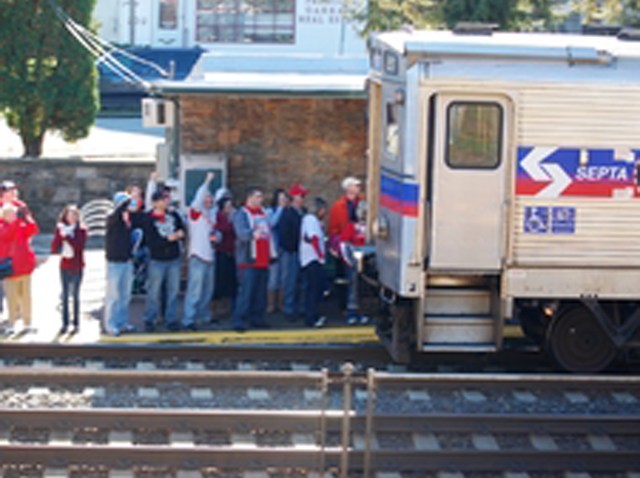 SEPTA is making changes that should be visitor-friendly, but Philadelphians might not be too happy about.
Regional Rail is dropping the train designation we're all so familiar with and use as the way to get home.
That's right -- the "R" is going taking the last train out of town. Beginning Sunday, Regional Rail trains will no longer be referred to as "R plus number."
Local
Breaking news and the stories that matter to your neighborhood.
Alas, there is a method to their madness.
The "R" system is confusing for visitors, tourists and new riders. Riders often get on the train going in the wrong direction, according to SEPTA.org.
The trains will now be referred to by their destination names. For example, if you're going towards Paoli, get on the Paoli/Thorndale Line. It's as easy at that.
Regional Rail is also getting a color change. Trains will be designated by a blue/gray color, instead of their separate colors for each line.
But wait, there's more change on the tracks.
They're also making some schedule changes for Regional Rail. Don't worry, new easy-to-read timetables will be available, SEPTA said. Destinations will be abbreviated with three letters and all schedules will have a name reference box.
To make it even easier to get on the right train, Regional Rail cars going towards Center City will say "Center City" on their display signs. If the car is going out to the suburbs, it will name the town.
Regular riders might panic at first, but it should be easy to get used to. For more information and the new schedules, check out Septa.org.
---
Fan, follow and download: Get the latest from NBCPhiladelphia.com anytime, anywhere. Follow Tracy Davidson and Survive and Thrive on Facebook and NBC Philadelphia. Sign up for our sports newsletter. And, get breaking news delivered right to your mobile phone -- just text PHIBREAKING to 639710 to sign up. (Message and data rates may apply.)