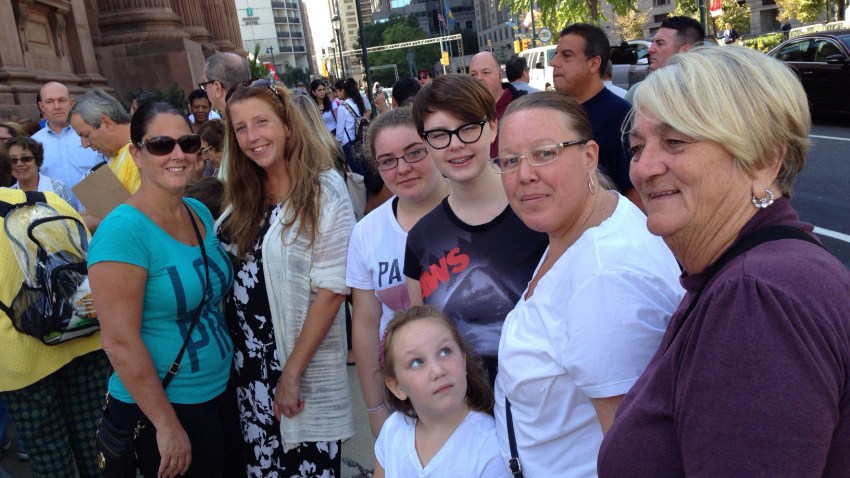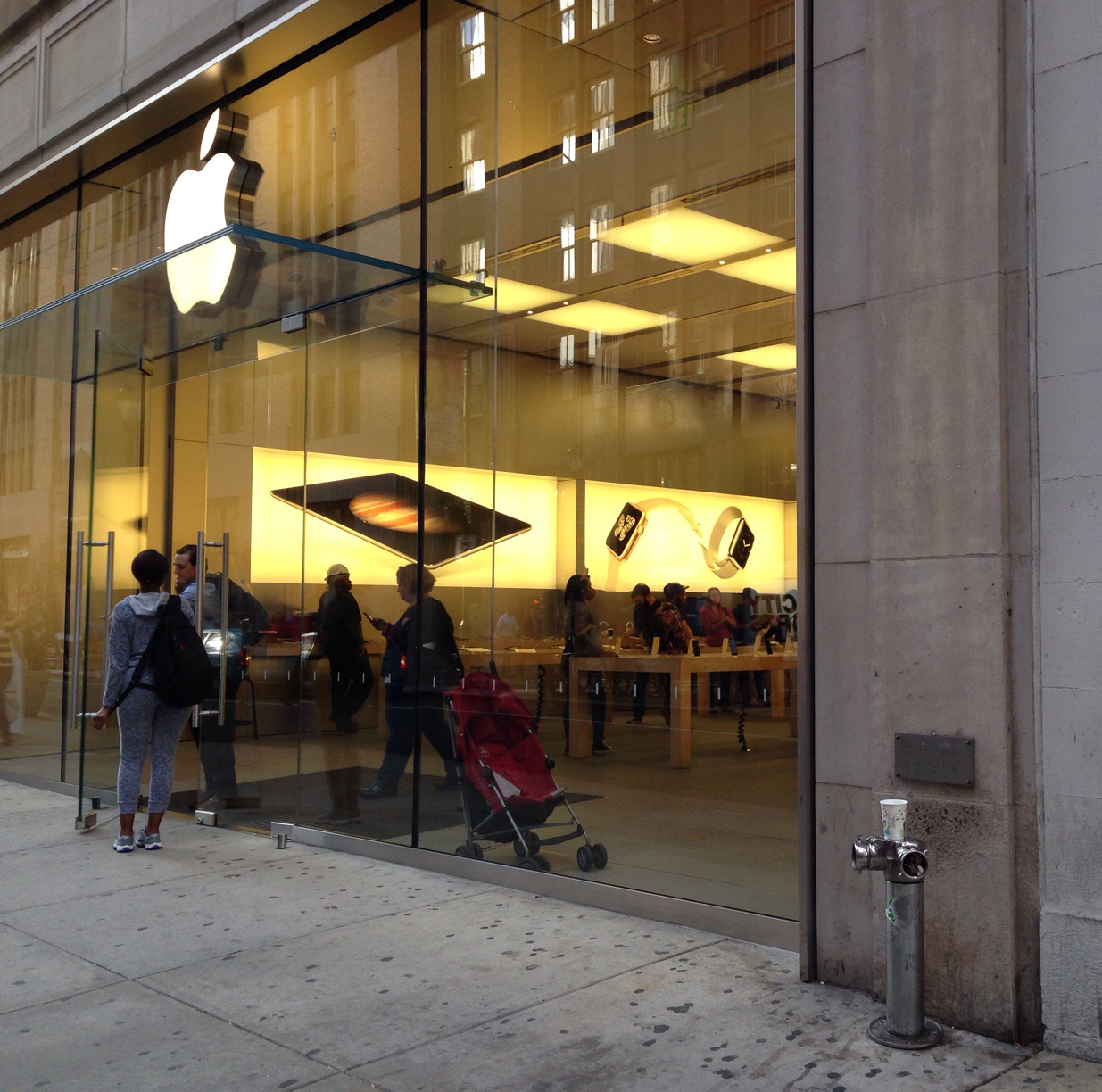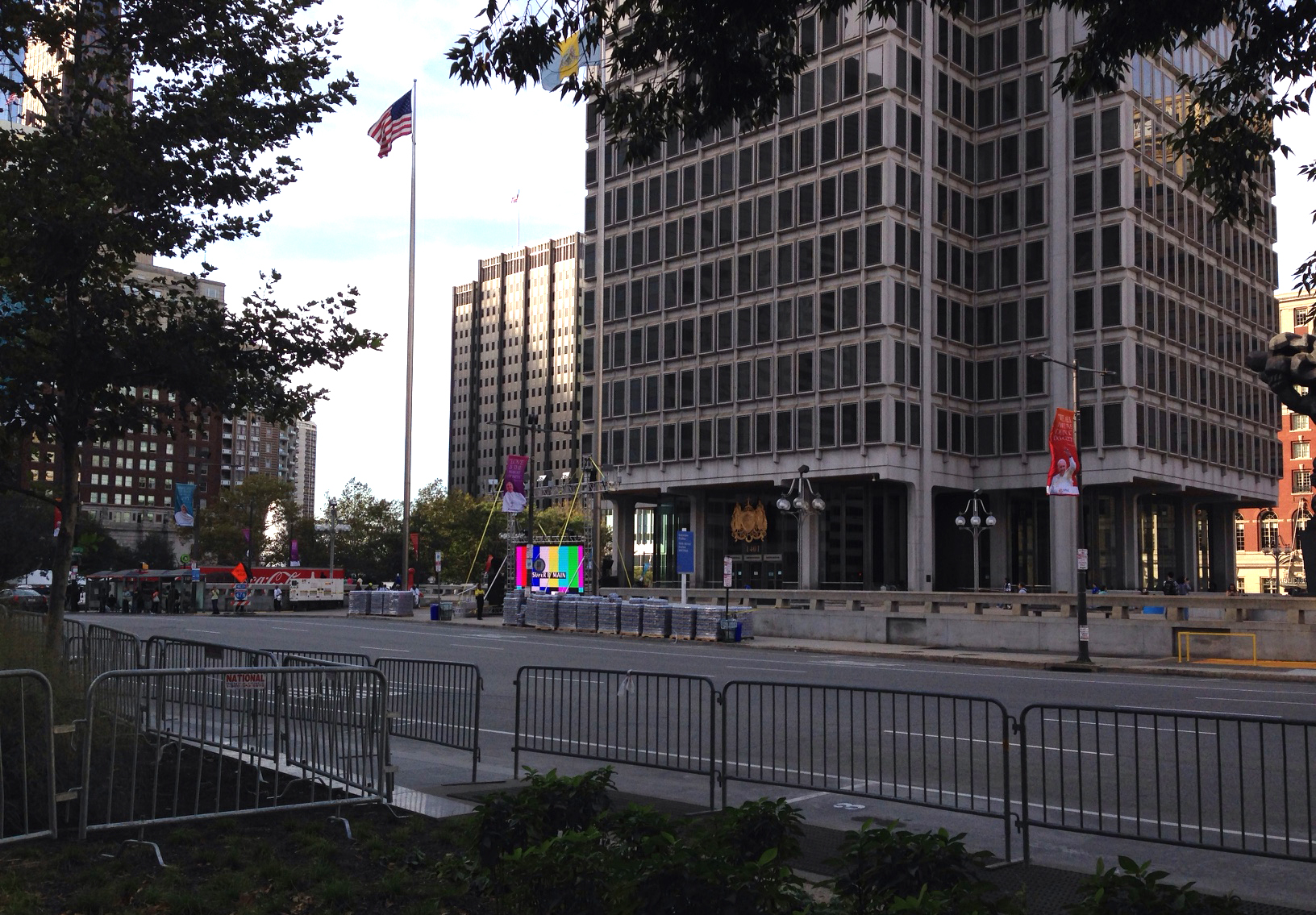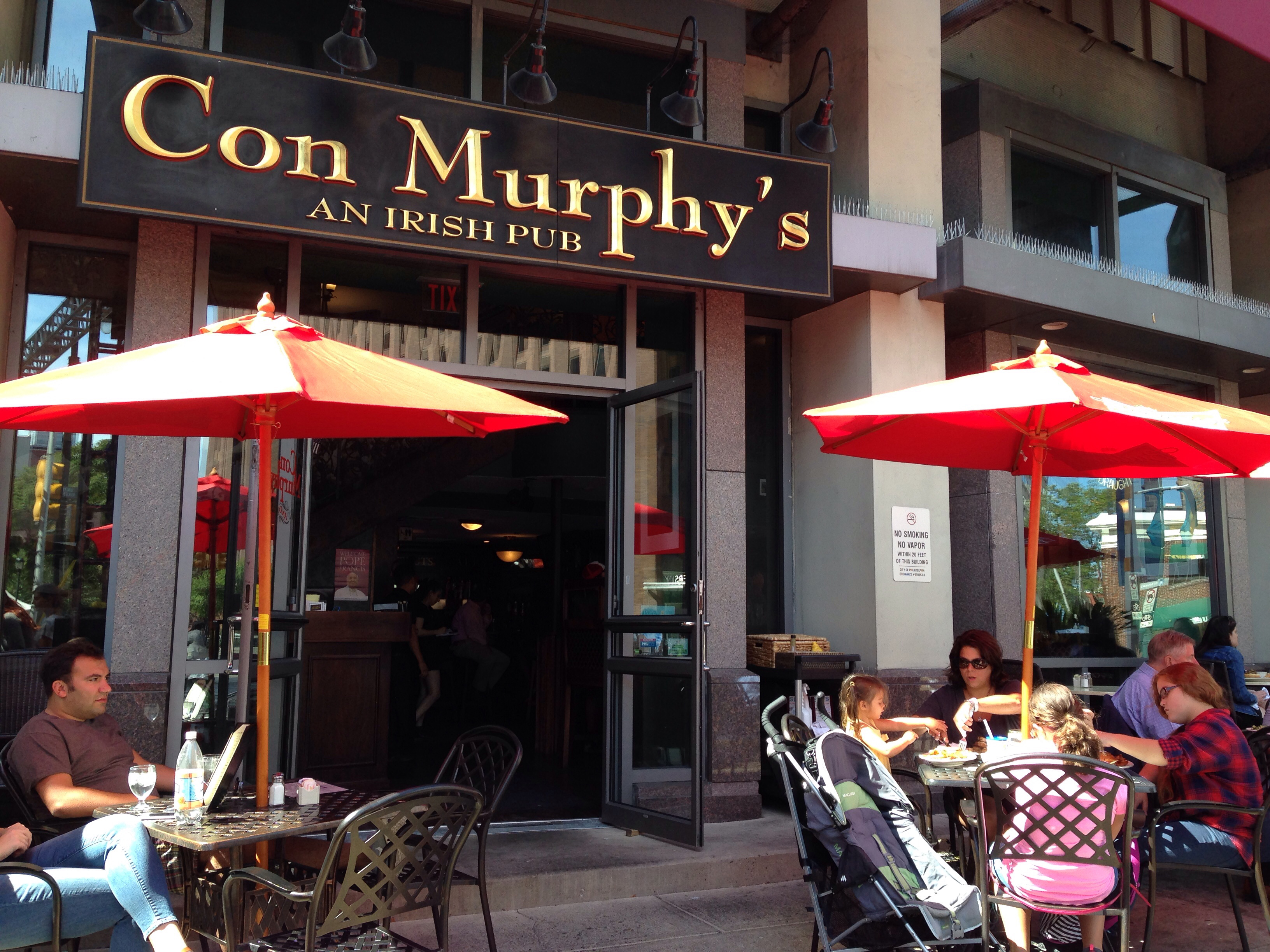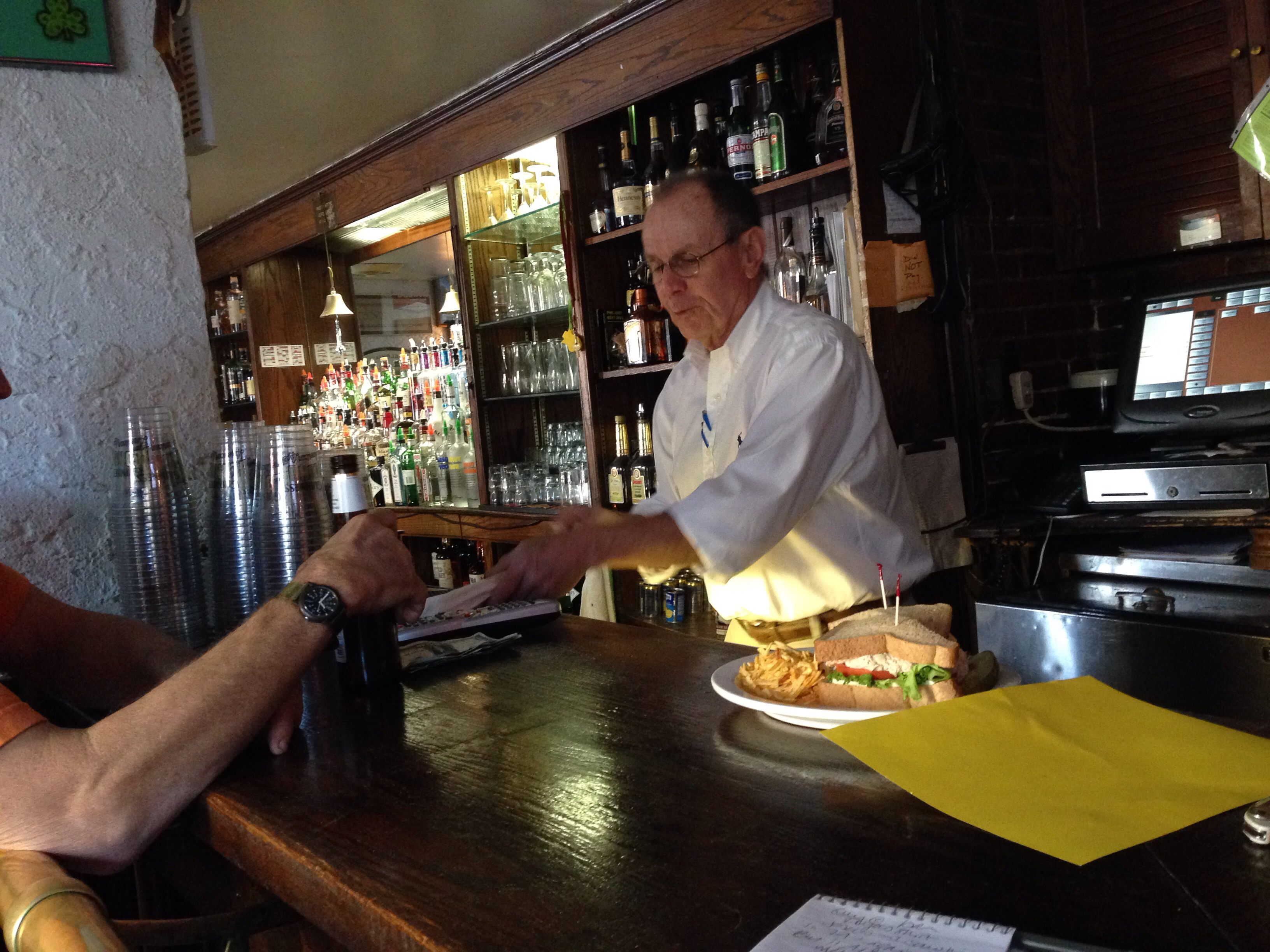 12:01 p.m. -- What Would You Ask Pope Francis For?
Local
Breaking news and the stories that matter to your neighborhood.
If Melissa Natale could ask Pope Francis for anything, it would be peace for people battling addiction and cancer.
"There's a lot of addiction in my family and cancer in my family," Natale said outside the Cathedral Basilica of Ss. Peter and Paul on Thursday morning. "I would ask for peace for those people ... anybody who's struggling with any kind of inner demon that hopefully they can overcome it and find peace."
Natale, of South Philadelphia, got together with two of her childhood friends to visit their alma mater, St. Maria Goretti High School (now Neumann-Goretti) in South Philly, and to make a special visit to the Cathedral ahead of the Pope's visit. She and her friends will also be attending Saturday's Festival of Families and Pope Francis' Mass on the Parkway on Sunday.
For Theresa Johnson, one of the three friends, the request from Pope Francis would be a cure for cancer, she said.
"Is thank him for being a Pope for the people," Johnson added.
Next to Johnson and Natale were Megan McGee and her mom, Barbara McGee. Barbara said it means a lot to her to see her daughter and her daughter's childhood friends keeping up with the Catholic faith in which they were raised in South Philly.
Barbara would have a tall order for Pope Francis if she could ask for anything, she said.
"Just for world peace," she said. "There's so much conflict, it's so sad. So many homeless, so many people without limbs, so many soldiers coming home. Just make it a better place."
11:29 a.m. -- Pope Merchandise
It turns out that Pope Francis bobbleheads are the souvenir to have ahead of the pontiff's visit to Philadelphia this weekend.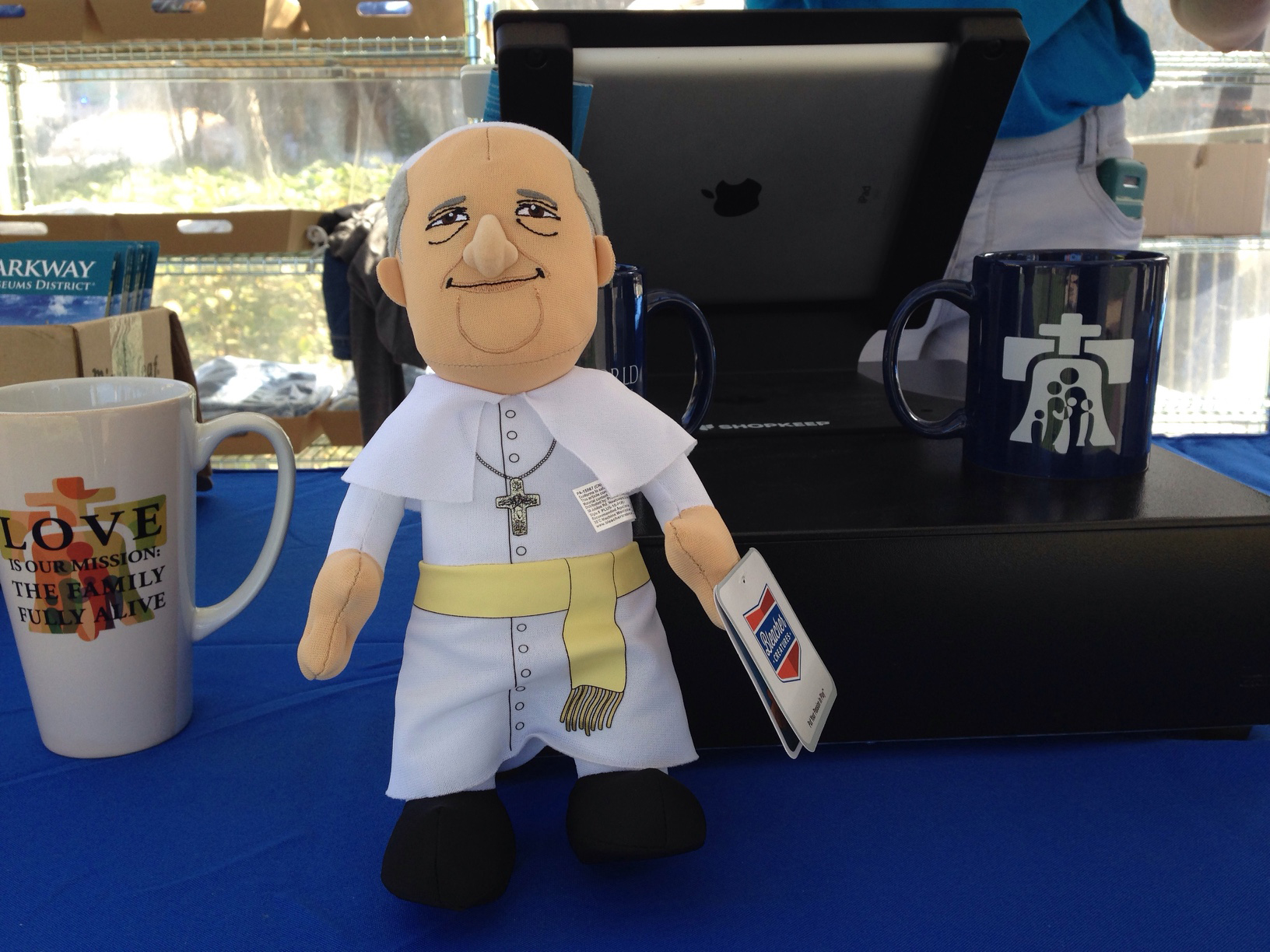 A Center City merchant said in the last three days, the bobbleheads have been flying off the shelves at a souvenir stand set up by the Logan Square Cafe, at 18th Street and Benjamin Franklin Parkway across the street from the Cathedral Basilica of Ss. Peter and Paul. An employee estimated that she's sold at least 200 of the bobbleheads in three days. They go for $27 a pop at this stand -- and they're expecting to get a few more to sell.
The stand also sold out of rosaries, the employee said. But Pope Francis stuffed dolls are still available. Those go for $20 plus tax.
Bob Schumann, 72, of Philadelphia's Bridesburg section, is a proud owner of one of the bobbleheads.
"I wanted something. I go to church every morning," Schumann said. "I have my own altar upstairs ... in my house."
Schumann said he'll be here on the Parkway to see Pope Francis this weekend, just as he was in 1979 when then-Pope John Paul II visited the city.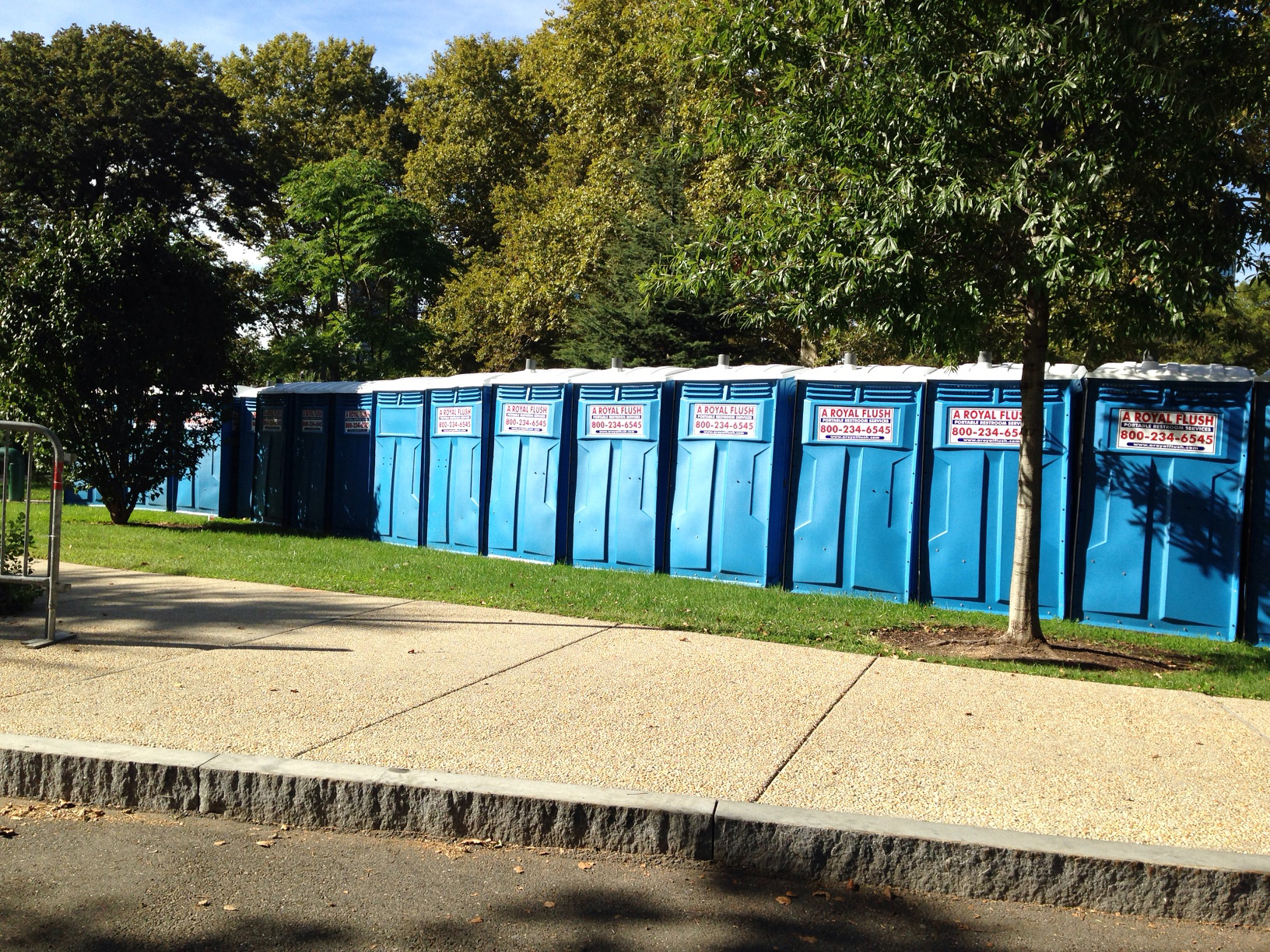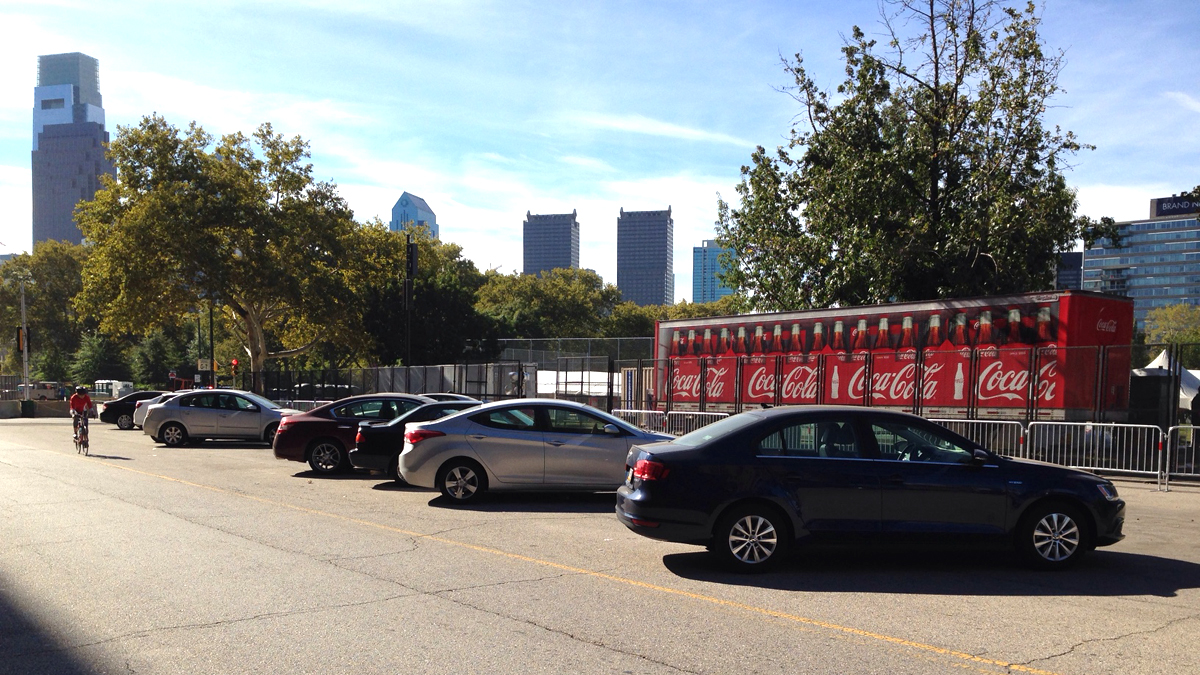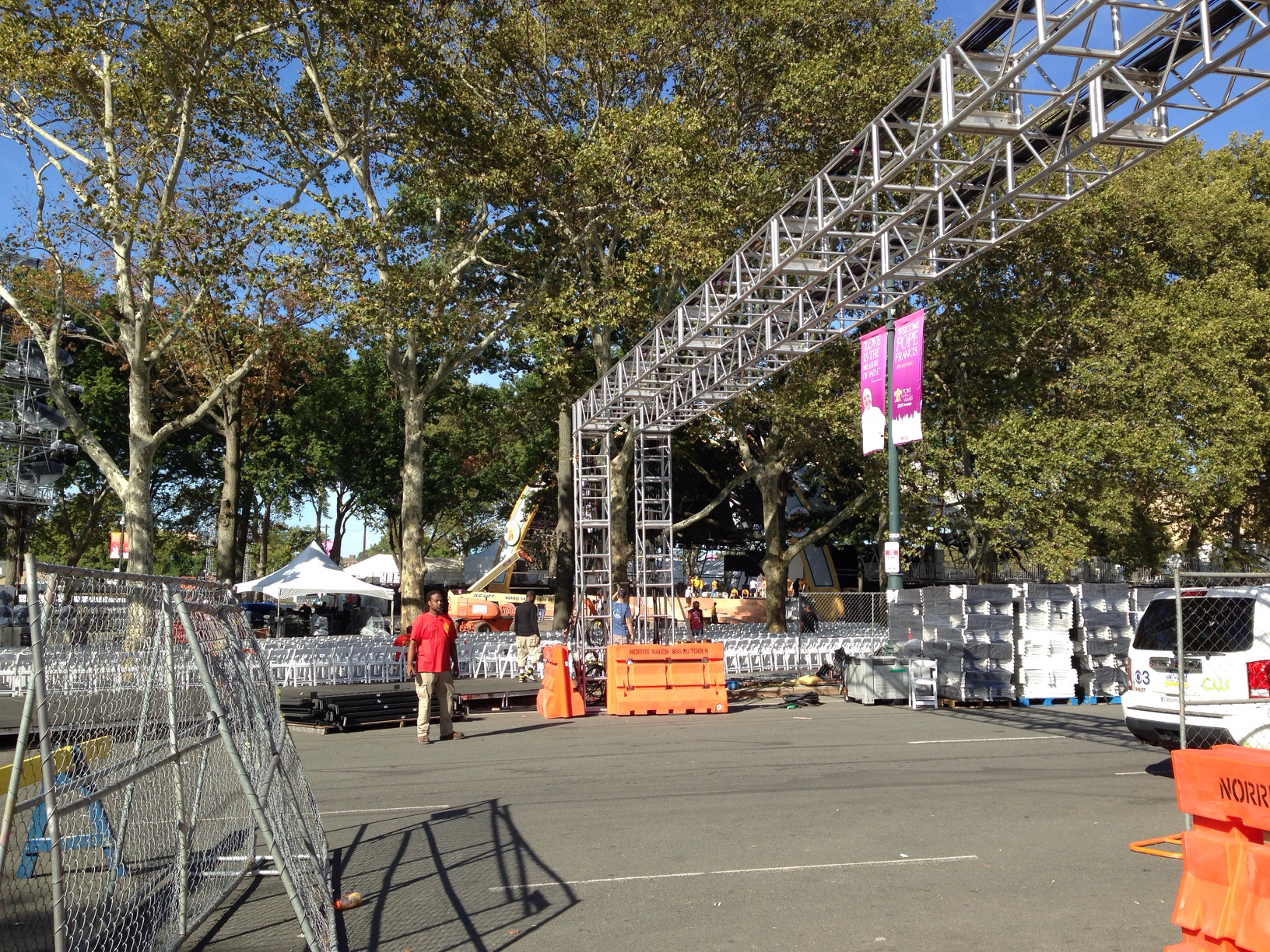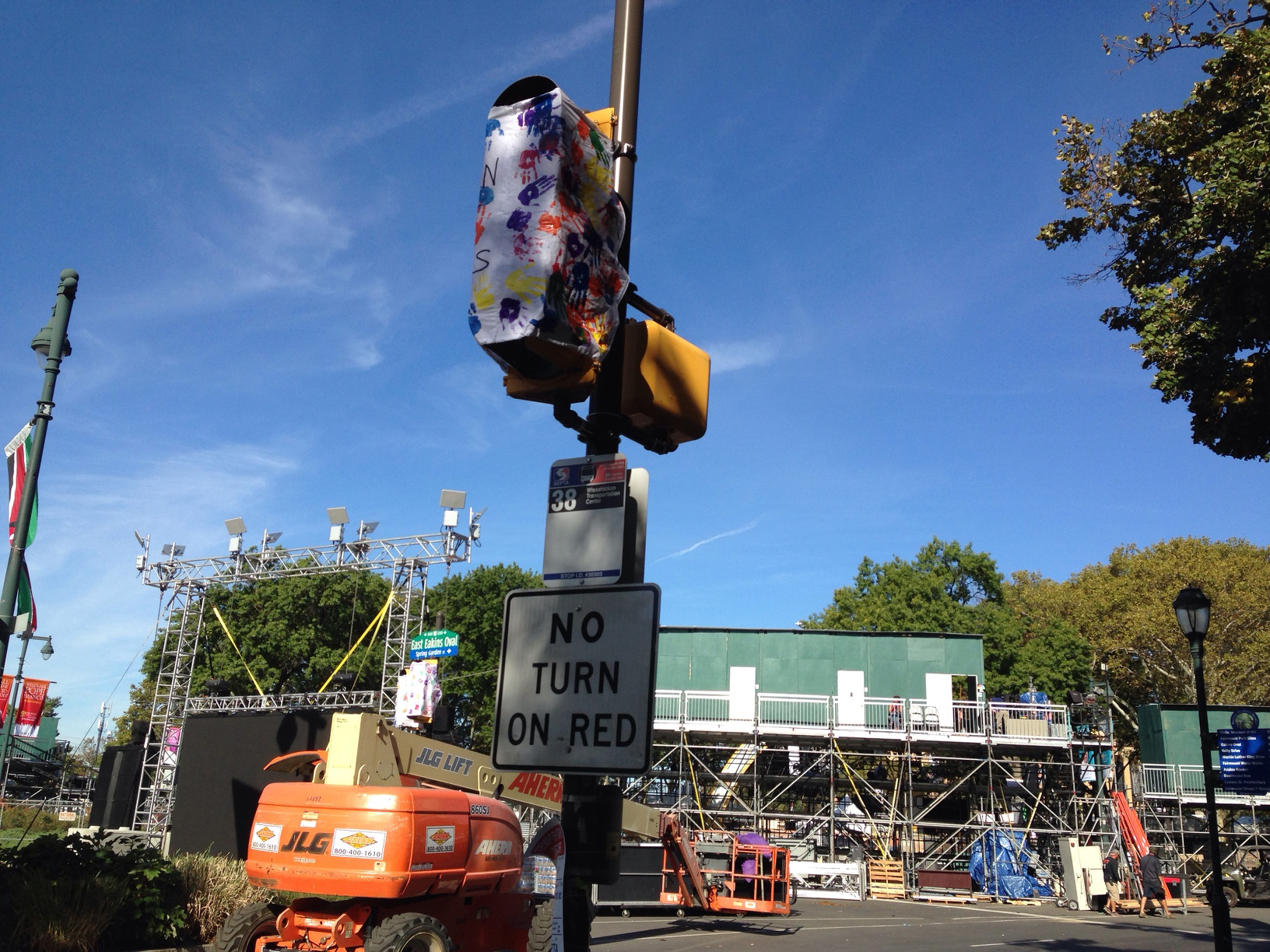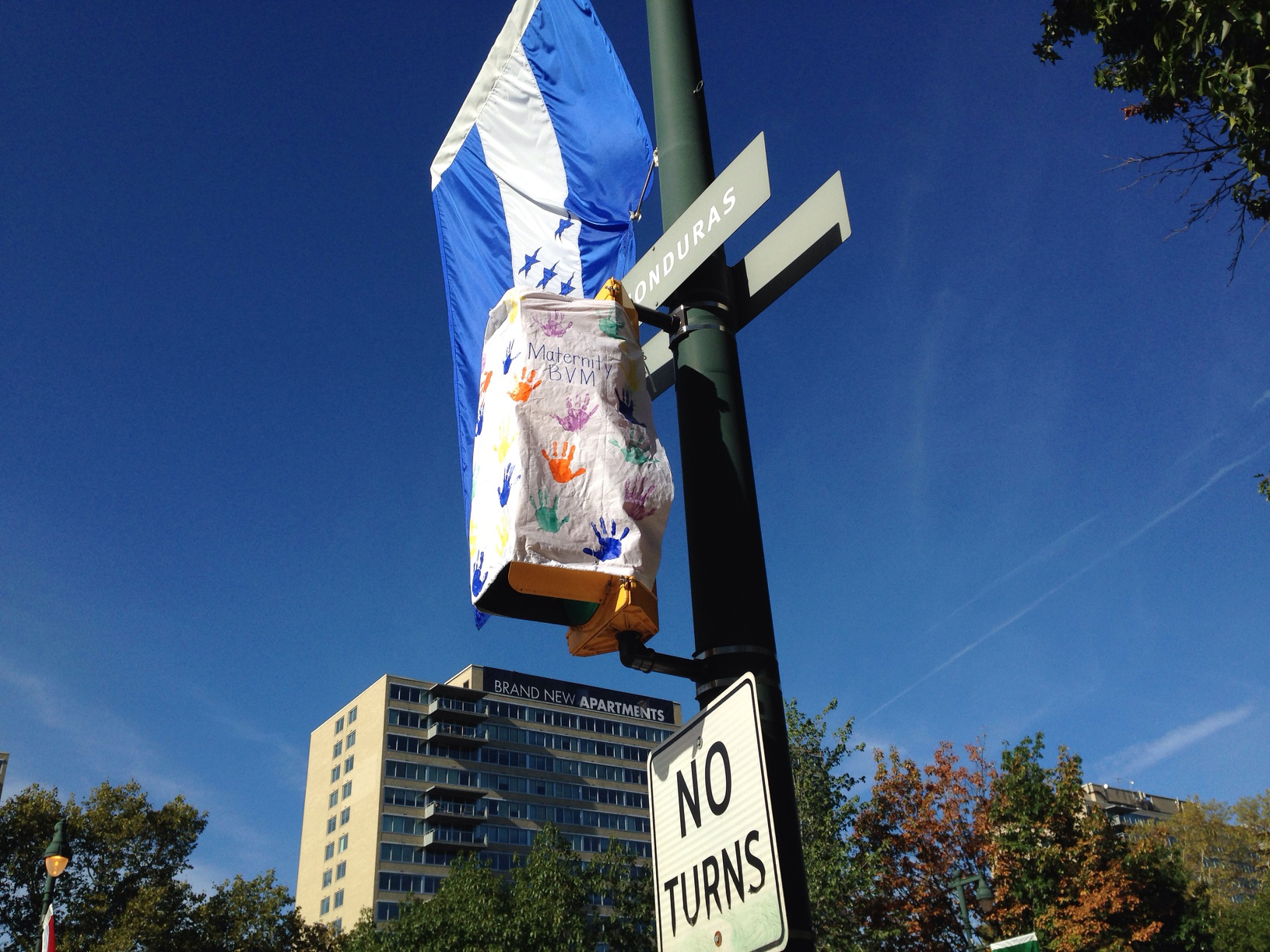 9:42 a.m. -- Preparations are continuing Thursday morning as Pope Francis' much-anticipated visit grows closer. Workers buzzed about before 10 a.m., working on a temporary stage and other structures, as security guards diverted what light foot traffic there was in the area north on 23rd Street from Benjamin Franklin Parkway's westbound outer lanes.