What to Know
A Philadelphia police detective is under internal investigation over an angry letter about discarded rib bones.
Commissioner Richard Ross said that the language in the note left taped over a work station's trash can was "deeply concerning."
The letter calls an unnamed colleague a "filthy savage'' and "a grotesque, primal animal.''
A Philadelphia police detective is under internal investigation over an angry letter about discarded rib bones that officials say contained racially charged language.
Commissioner Richard Ross said Tuesday that the language in the note left taped over a work station's trash can was "deeply concerning.'' He says Internal Affairs is investigating and the 22-year veteran is "off the street."
A copy of the letter, provided by the Guardian Civic League, which represents black officers, calls an unnamed colleague a "filthy savage" and "a grotesque, primal animal."
Local
Breaking news and the stories that matter to your neighborhood.
"I am not in any manner trying to embarrass you, just the opposite; I'm here to offer my guidance and assistance in helping you make the difficult transition from a grotesque, primal animal to tolerable co-worker," it said.
Ross said it was unclear whether the detective knew which person he was addressing, and the language "did not in any way fit the offense'' and seemed almost intended for shock value.
"But it's because of some of the language that is in here some of which historically has reference to African Americans in particular _ that's why it's deeply concerning,'' Ross said. The detective has a "virtually clean jacket,'' he said.
Rochelle Bilal, president of the Guardian Civic League, told NBC10 the detective who wrote the letter should be fired.
"Bigots should not be serving the public," she wrote.
About eight months ago the Guardian Civic League, along with four black narcotics officers, sued the city and department alleging racial discrimination within the narcotics unit.
John McNesby, president of Fraternal Order of Police Lodge 5, condemned the letter, calling it "ridiculous."
"That type of behavior is unacceptable and there's no place for it," an FOP spokesperson wrote on behalf of McNesby. "If you have a problem with someone, try and address the issue in a professional manner."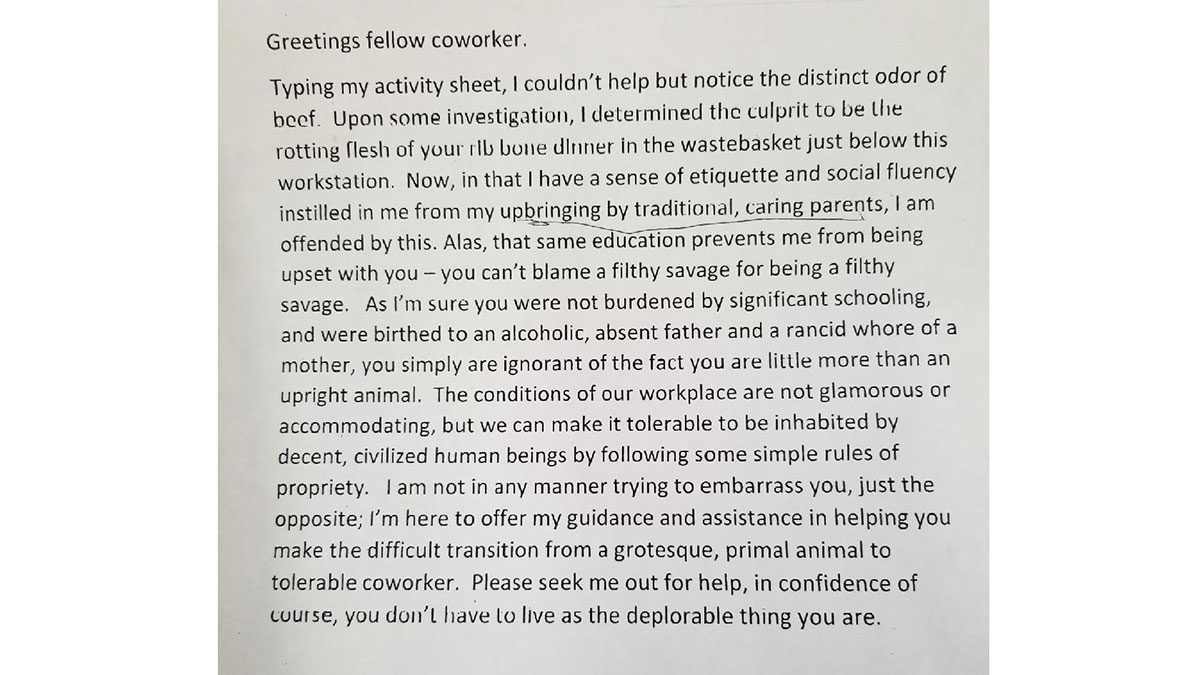 Copyright AP - Associated Press