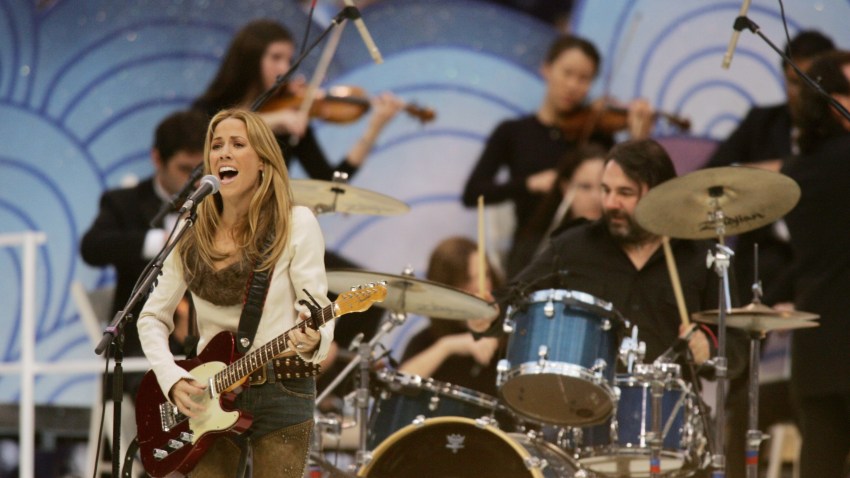 What to Know
Suffocated siblings Ariel and St. Leo Hines will be buried Friday.
The mother of two young children found dead inside a Florida home was is charged with two counts of premeditated murder.
More than two weeks after a Philadelphia mother allegedly smothered her two young children while vacationing in Florida, the siblings will be laid to rest.
Anthony Singleton will join his family as they hold a funeral for Ariel and St. Leo Hines Friday morning at 9:30 at Queen of Peace Church along N Hills Avenue in Glenside, Montgomery County, Pennsylvania.
The 3-year-old girl and 7-month-old boy will be laid to rest at Holy Sepulchre Cemetery in Philadelphia. [[382467411, C]]
The siblings' 40-year-old Philadelphia mother Sophia Hines, who lives on Bridge Street in Philadelphia's Frankford neighborhood, remained in a Broward County Jail on two counts of premeditated murder.
Authorities found the children dead in a Miramar, Florida home on June 8 after receiving a 911 call.
Hines had spent the previous week visiting her relative in the Fort Lauderdale suburb. After being read her rights, Hines told investigators she had held a sheet over the mouth of 7-month-old St. Leo then used the same sheet to suffocate Ariel, 3, said a criminal complaint. [[382439171, C]]
Local
Breaking news and the stories that matter to your neighborhood.
The infant's father, Anthony Singleton, cried as he talked about the boy and his stepdaughter.
"I don't know how this could happen, I don't know what made her go that way. I don't know what made her go to Florida," he said.
He said Hines left for Florida without telling him. [[382338121, C]]
Hines didn't tell police why she killed her children, according to the criminal complaint, but a relative told NBC10's Rosemary Connors that the family learned she may have been battling postpartum depression and taking medication for it at some point.
In lieu of flowers, the family asked for donations to help with the funeral.
---
Learn more about postpartum depression here. If you are having symptoms or see symptoms in someone you know, click here for help from Healthy Minds Philly or here for national crisis resources.
Copyright AP - Associated Press