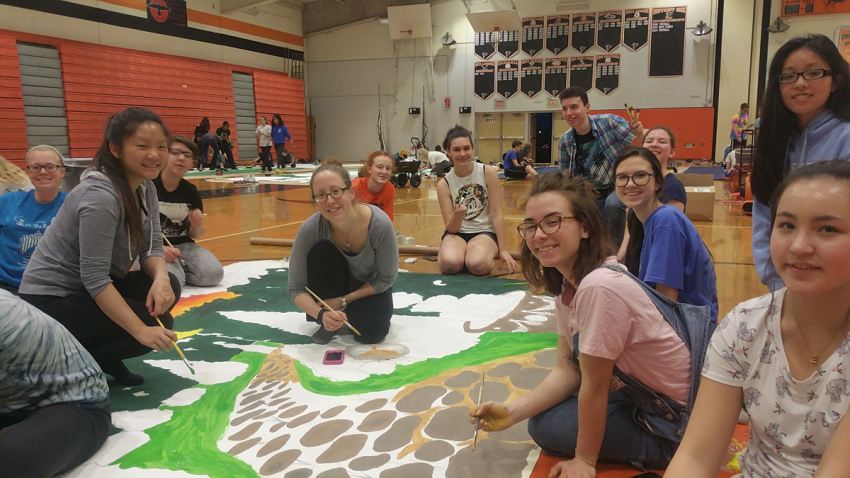 Pennsbury High School is known for going all out during senior prom -- even earning the moniker 'Best Prom in America' from Readers Digest -- and this year organizers want to make it the best ever.
"Every year seems to get bigger," says Senior Prom Advisor, Tony Napoli. This year is no exception; the theme "Going Gatsby" was voted on by the senior class of the Bucks County, Pennsylvania school last year, and the committee has been planning and working ever since to make Saturday night (May 21) feel like a moment out of the 1920s.
"Everyone is going to feel the real glitz and glamour of the era," says Napoli. That feeling is going to come from outstanding decor that includes a massive chandelier that will be lit at midnight, as confetti cannons fill the air to make the party feel straight out of Gatsby's West Egg New Years bash.
Local
Breaking news and the stories that matter to your neighborhood.
As well as the legendary theme, Pennsbury is known for having music stars perform at the prom, which is held in the Fairless Hills' school's gym -- starting with John Mayer in 2004. This year, students get the chance to see Metro Station -- popular for their hit 'Shake It.'
The proms of the past have caught the eye of media outlets who want to see the experience firsthand. This year, photo sharing app Snapchat has reached out to the school and are giving students a chance to share the night on a live story.
Prom tickets cost students $100 each, and $200 per couple-- which Napoli says is much lower than other proms in the area. The budget comes from ticket sales, PTO donations and fundraisers.
Napoli expresses that the event could not be put together without the effort of everyone involved. "It's just a really positive atmosphere for everyone involved," said Napoli. Along with administrators and parents, more than 300 students have come to help make the necessary parts to make the night perfect.