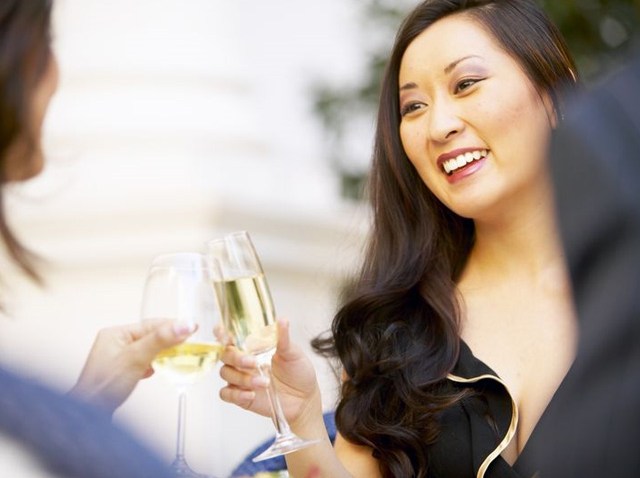 Women are in league with each other, a secret conspiracy of hearts and pheromones. ~Camille Paglia

I'm not really a big joiner. So when one of my friends invited me to join a monthly dinner gathering of professional women I resisted. I'm not sure why. Like I said. I'm just not a joiner.

Turns out the only requirement for membership for Damsels in Success that you are asked and occasionally show up for a nice dinner and conversation with some very interesting women. They are lawyers, chief executives, politicos, teachers, environmentalists -- you name it.

Tonight as a First, I went to a DIS gathering. Honestly, it's been a long time since I've gone to dinner with a group of just women. It was lovely. And despite the fact I only knew one other regular member it was easy to settle in, find common ground and enjoy.

To be truthful, there are a few secrets at the table. So what's said at the table stays at the table. Kelly Green is the founder of DIS.

In these changing, stressful times it's nice to stretch outward, network, and connect into a circle of women where I know I will meet new friends.
Local
Breaking news and the stories that matter to your neighborhood.
Lu Ann Cahn is an Emmy award-winning journalist who's been in the biz for more than 30 years. She's survived motherhood, breast cancer and chasing down bad guys. Now, Lu Ann's trying to complete a year of "firsts." Can she do it? She'll be posting daily here on NBCPhiladelphia.com.