Preparations for Saturday night's fireworks show began bright and early on a barge at the Navy Yard Saturday for a crew from Pyrotecnico.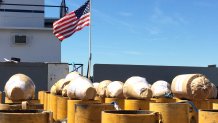 Kevin Stead, of Pyrotecnico, gave NBC10 a tour of the barge while workers set up to prepare for a second show at the Delaware River Waterfront as part of Wawa Welcome America.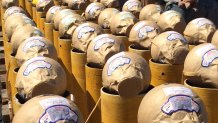 Stead said shells are set by size into tubes on the barge. The sizes determine the height of the firework to create a layered effect for the show.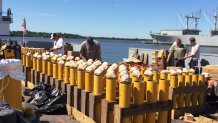 "A few thousand" fireworks line the barge from end to end.
The charges are connected to a computer to sync with with music and to make sure that the right charges go off at the correct moment to make a cohesive and exciting display.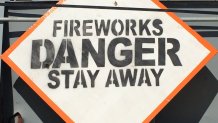 A little over 3 miles of wire are used to connect shells to the charges.
The best place to see this display? Penns Landing, of course.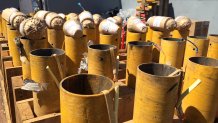 The team from Pyrotecnico also sets off the fireworks on the Parkway on the 4th of July. Stead says backing up from the stage will give you the best view of that display.