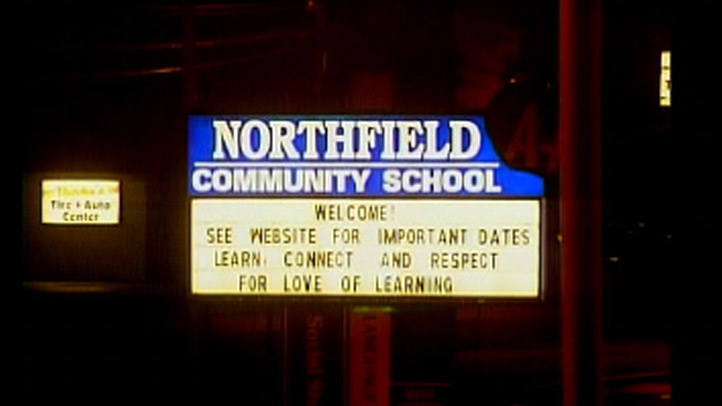 Mold is extending summer vacation for students in several school districts in South Jersey but parents say it's no picnic.

Northfield Community School in Atlantic County isn't expected to open until at least Sept. 19. Mold was found inside the school and the remediation process started on Sunday.

Barbara Anderson's grandchildren attend the school. She told NBC10 she was able to care for the three children on Tuesday but won't be able to do it the next day, so their parents will have to hire a babysitter. "They can't afford one, it's just really bad," said Anderson.

Parents and grandparents are facing the same problem in nearby Somers Point, but there is relief in sight.
A letterl was sent to parents Tuesday afternoon saying the school year will begin on Sept. 18. Mold remediation contractors and environmental consultants advised school leaders that all areas of Dawes and New York Avenue Schools will be ready to open on that date, according to the letter.
Jordan Road School, with the exception of the primary wing, will also open on Sept. 18. First, second and third graders will be housed in temporary classrooms until the primary wing opens on Sept. 24.
The Katz Jewish Community Center in Margate is offering a mini-camp to help parents deal with the mold crisis. It's running from 7:30 a.m. to 3:30 p.m. on weekdays at a cost of $50 a day.

Families is Weymouth Township are feeling some relief, classes started on Tuesday, a week behind schedule. Ocean City High School also reopened after mold forced it to close last Friday.

Experts say the mold crisis is due to high temperatures and humidity in recent weeks.

The superintendent of Northfield Community School explained in an email to parents what caused the mold problem in their building, "The current condition of the school has developed over the last few weeks. Without the school being occupied, the HVAC systems are not prompted to turn on as frequently as when the school is occupied. It can therefore, not remove as much moisture as is being brought in from the outside. Normally, this would not be a problem, but with the extreme weather conditions and an unoccupied school, the systems were unable to keep up," said Janice DeCicco Fipp.

According to the Department of Environmental Protection, mold produces spores that float through the air and can sometimes cause health problems. People who are allergic to mold may get watery eyes, runny or stuffed noses, itching, headaches and may have difficulty breathing. Mold can also trigger asthma attacks, according to the DEP.