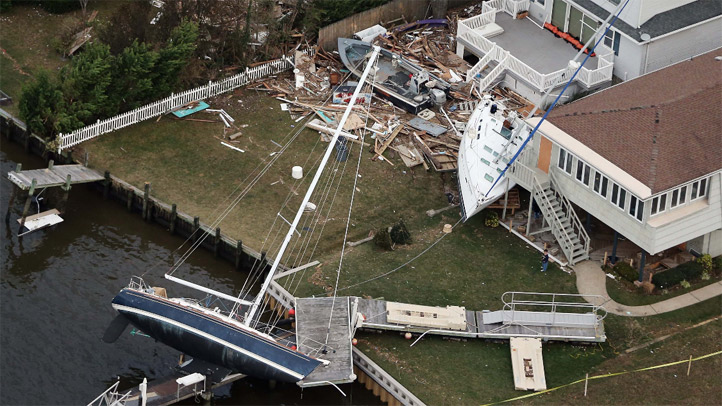 Southern New Jersey's boat sellers and marinas were slowly rebounding from the economic downturn when Superstorm Sandy hit last fall.
That makes the upcoming season a key one.

Some marinas report most of their slips have been rented, but others says business is down.

In Upper Township, All Seasons Marina owner Brian Tersaga tells The Press of Atlantic City that leasing is slightly up this year.

Some say they haven't yet seen an uptick in sales to people looking to replace boats lost in the storm. The wait for insurance claims could be a factor.

Manasquan-based Marine Trade Association of New Jersey says 109 marinas reported combined losses of $55 million in addition to $11 million in lost revenue. Those businesses estimate future revenue losses at about $15 million.
Related Stories:
Copyright AP - Associated Press