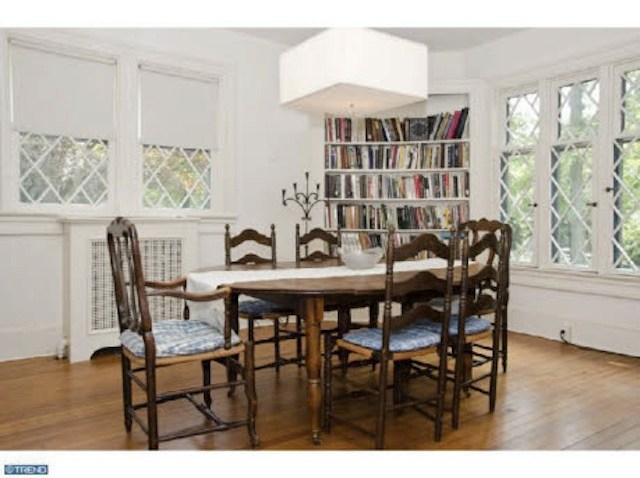 Identify the victim and you'll almost always find the perpetrator.
That is the new mantra being embraced by the agents of Homeland Security Investigations (HSI) fighting online child exploitation and the production and trade of child pornography in the U.S. and abroad.
"It's been a culture change with our agents and our child exploitation investigations have become victim focused and victim centered," said Ian Quinn, Deputy Assistant Director for the Investigative Services Division at HSI's Cyber Crime Center.
Local
Breaking news and the stories that matter to your neighborhood.
The center, abbreviated to C3, is the main hub for all of HSI's cyber crime investigations including intellectual property, fraud and child exploitation. Here agents work with other U.S. and international law enforcement agencies to "deconflict" cases, or avoid duplication on investigations. Agents will also conduct undercover investigations and head up large scale operations taking place on a national and international stage.
Sitting on four floors in a nondescript office park in suburban Washington, D.C., C3 is home to what Quinn calls the agency's most rewarding initiative: the Victim Identification Program (VIP).
VIP was launched in 2012 and merges crime scene investigation techniques with the latest in visual enhancement technology.
"We search for the clues. Not usually what most people think of when you think of child exploitation material," said Jim Cole, who built and manages the program. "We're not really looking at the abuse of the victim as much as we're looking at the things in the background."
A tall man with unkempt scruff, Cole served 17 years in the military before investigating sex crimes in local law enforcement. He eventually joined Homeland Security Investigation's predecessor, the U.S. Customs Service, and was on the investigative team that cracked one of the most prolific and widely shared child porn series, "The Vicky Series."
He was then tapped to launch HSI's Victim Identification Program, he said.
Cole and an analyst are a two person team that will enhance photos and videos collected during child exploitation investigations at U.S. HSI field offices and by international law enforcement agencies. They'll then look for logos, medicine bottles, unique furniture and even work or Boy Scout uniforms. Any item that can be tied back to a location and further identify and locate victims.
The duo is often the last hope for identifying children in cases where all other investigative methods have been exhausted.
"Often times, we're working cases that are from the Dark Net or from Tor that don't have IP addresses or things that traditionally you could use for investigation are not available," he said. Tor is a form of internet browsing that masks your IP address by bouncing it around a series of locations across the earth before reaching its final destination.
"We are really grasping at what's available and it can be frustrating at times. This is a job that is filled with very high-highs and very low-lows," Cole said standing inside the dark, closet-sized computer forensic lab in the middle of C3's third floor. "Sometimes we'll think 'Oh we've got this!' and then it's a dead end. So you go from elation to disappointed, but it doesn't really deter us."
In its first year of existence, VIP identified 292 children, officials said. By the end of the 2014 fiscal year, which runs from October to September, that number has grown to 2,160 child victims being found.
The success has empowered Cole to push for an expansion of the program. He brought 24 case and computer forensic agents, including two from Philadelphia, to C3 in late September for a week-long training program. All are expected to employ the tactics they learned back at their field offices.
During the training, which included analyzing photos for facial comparisons and image enhancement techniques, the group even identified two victims in Texas who were still being abused. The information they provided to the local HSI field office helped the rescue the children.
"[We] provided them with the tools to give them the basic and intermediate skill level to do victim identification, while we have the intermediate and advanced level here," Cole said.
VIP works parallel to an older, more established program at the National Center for Missing and Exploited Children (NCMEC). The nongovernmental organization is the nation's clearinghouse for child pornography.
While NCMEC has been identifying children in images since 2002, they say the VIP program, and a similar one at the FBI, is just as valuable because the agencies have the authority to lock up criminals.
"We're not investigators and we're not law enforcement," said Michelle Collins, Vice President of the Exploited Children Division at NCMEC. "We just want to make sure everyone is aware of what everyone else is doing and get the information -- 'You give it to us and we'll give it to them.'"
The VIP program is also expanding physically inside C3. The agency will be moving Cole and his partner out of their tiny lab and into a much larger space next year. Officials said it is another indication of their commitment to victim identification.
Cole will often be one of the first people to try the latest versions of image enhancement and other cutting-edge
While he admits there are no shortage of new cases to investigate, he doesn't let them dominate the caseload. Cole's currently working on investigations that are each a decade old.
"From the suspect side of things, how do we know that that suspect only stopped at that one child? So that suspect could be continuing to abuse other children and still be a danger to the community as a whole," he said explaining why working the cold cases matter. "I've seen first hand the damage that sexual abuse has on children. Even going into adulthood, if that is still a secret, then that is still damaging."
---
RELATED STORIES