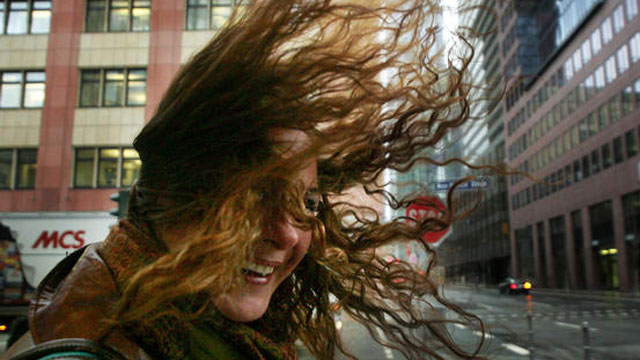 A fast moving cold front is bringing freezing temps and blustery winds to the area today.

Temperatures in Philadelphia will not make it above the freezing mark as they drop throughout the day into the upper 20s.

But it will feel much, much colder as strong winds cause the wind chill to freefall into the teens and single digits.

Wind gusts in the city could top 40 m.p.h. with other parts of the area seeing 20-30 m.p.h. winds.

Trees and power lines have already snapped under the extra stress, with many more problems expected to arise throughout the day.

The front is also pushing through a few small snow showers, so don't be surprised if you catch a flurry or two.
Later this week, a winter weather system could bring snow and sleet on New Year's Eve and Day -- potentially causing problems for the Mummers Parade.
For the latest conditions visit the NBCPhiladelphia.com Weather Center powered by EarthWatch and Weather.com.