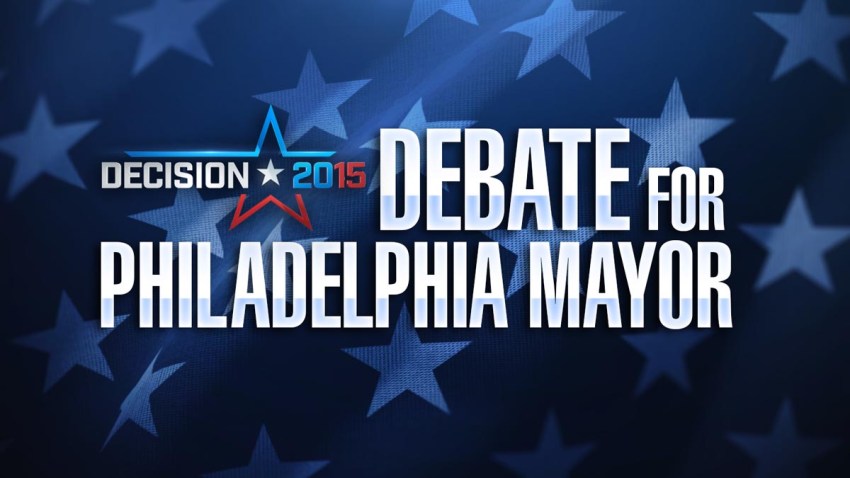 The six Democratic candidates hoping to become Philadelphia's next mayor took the stage Tuesday night for the first televised debate of the 2015 race for mayor. The debate was immediately followed by exclusive post-debate analysis online.
NBC10 and Telemundo 62 partnered with the Greater Philadelphia Chamber of Commerce to host the live debate at the Kimmel Center. NBC10's Jim Rosenfield was the moderator.
Local
Breaking news and the stories that matter to your neighborhood.
The one-hour debate aired on NBC10, NBC10.com, Telemundo 62 and on the NBC10 app.
Each candidate looked to distance themselves from the field for the May 19 primary.
All the candidates agreed to participate: former Philadelphia District Attorney Lynne Abraham, ex-City Solicitor and former Common Pleas Court Judge Nelson Diaz, ex-City Councilman Jim Kenney, Doug Oliver who was once the press secretary for Mayor Nutter and most recently Vice President of Marketing and Corporate Communications at Philadelphia Gas Works, former State Senator T. Milton Street who also ran in 2011 and current State Senator Anthony Hardy Williams.
A scary moment occurred early on in the debate however when Abraham collapsed as Senator Williams was speaking. Abraham was taken off staged and checked out by a doctor. She did not return to the debate but later told NBC10 she was doing fine.
Questions in the debate touched on topics including education, the city's changing workforce, a lightning round of Q&A, safety and a few surprise topics brought up in questions posed by voters.
The winner of next month's Primary faces the sole Republican candidate, 36-year-old businesswoman Melissa Murray Bailey, in the Nov. 3 General Election.