A man has been arrested for allegedly murdering a college student whose body was found in a Philadelphia creek in November.
Philadelphia police took 22-year-old David Grier into custody Wednesday afternoon for the murder of 21-year-old Kierra Johnson.
Homicide Capt. John Ryan said Grier and Johnson knew one another and had contact with each other prior to Johnson's death. SEPTA surveillance video shows that Grier was the last person Johnson was seen alive with, police said.
Police zeroed in on Grier soon after the killing but it took about five months of detective work to gather enough evidence to charge him, Ryan said.
Grier previously was convicted in California of assault with force with intent to cause great bodily harm, according to the Alameda County District Attorney's office. He had been arrested Sept. 1, 2016. After his conviction, he served a year in jail and was given five years probation. The terms of that probation and if it allowed Grier to leave the state wasn't clear.
Johnson's body was found in the water of Cobbs Creek near Cobbs Creek Parkway and Spruce Street on Nov. 3, 2017. Johnson's mother reported her missing the previous day.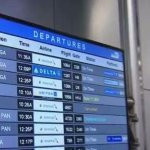 A medical examiner ruled Johnson died by strangulation. She was also assaulted, Ryan said.

Ryan didn't reveal where they believe Johnson was killed but he said the motive appeared to be "sexual in nature."
Johnson was a "young lady just living her life, doing the right things," Ryan said at the time of her death.
She studied visual communications at Hussian School of Art in Center City where she was a second-year student.
Local
Breaking news and the stories that matter to your neighborhood.
"It is a small community and students are very upset," said Sylvia McCray, the Dean of Academic Affairs.
McCray said Johnson was always available and helpful to other students. She was passionate about the arts, believed in land conservation and always smiled.
"She was funny," McCray said. "She had her own sense of style."
Grier has been living a short distance from Cobbs Creek Park.
He remained jailed in Philadelphia without bail after being arraigned on murder, robbery and weapons charges Thursday. He has legal representation but has made no statement about the accusations, Ryan said.