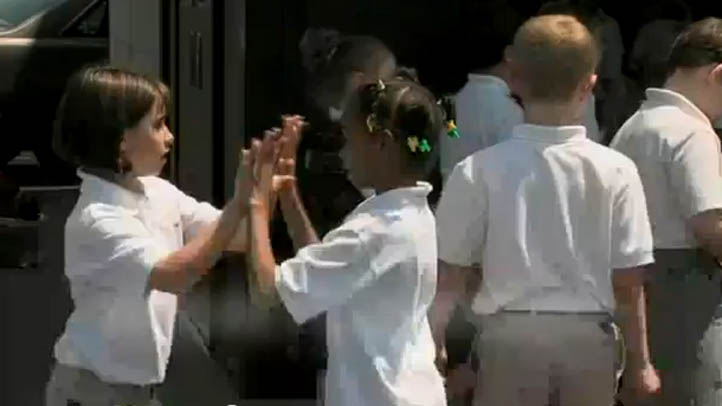 The appeals process began on Thursday for Catholic school administrators who want to make the case to keep their schools from closing or merging.
The last week was very emotional for a lot of students, parents and educators affected by the recommendation to close 44 elementary schools and five high schools in the Philadelphia Archdiocese.
Students at St. Hubert's broke down and cried when they got the news that their school will close. Hundreds of students will lose their schools and hundreds of teachers could lose their jobs.
Local
Breaking news and the stories that matter to your neighborhood.
Here is how the appeals process will work:
Two Review Committees have been set up -- one for elementary schools and one for high schools. Administrators who want to appeal have to go before the appropriate committee. During the appeals session, the Review Committee will go over all the information the Blue Ribbon Commission used to make its recommendations. School administrators then have the opportunity to present their case with facts and documents.
The Review Committees then present all that information to Archbishop Chaput. He will make the final decision and his list will be made public by mid-February.
The Blue Ribbon Commission recommended closing and merging the schools because financially the Archdiocese says it can't afford to continue supporting all the schools that are open.
"We took a look at our schools and one of the sobering facts we found right up front is that enrollment is down 72 percent since 1961," said Blue Ribbon Commission Chairman Jack Quindlen.
"This is the beginning of a strong future," Quindlen says. "They'll be the schools that we know we can run and that we've had in the past and we're gonna have in the future."
If you want to get updates on the appeals process, the Archdiocese has set up the Faith in the Future website.