What to Know
Brandon Olivieri, 16, is charged with murder and firearms offenses in the deaths of two teens in South Philadelphia.
Caleer Miller and Salvatore DiNubile, both 16, died late Tuesday following the shooting at 12th and Ritner streets.
Olivieri will fight the charges against him, his lawyer said.
The 16-year-old boy accused of shooting two other teens to death on a South Philadelphia street corner Tuesday night showed no emotion as he was arraigned on murder and firearms charges Saturday.
Brandon Olivieri is charged as an adult in the deaths of Caleer Miller and Salvatore DiNubile, who were shot during an argument at the corner of 12th and Ritner streets in South Philadelphia.
Olivieri appeared via video during his arraignment. He responded "yes" when the judge asked if he understood that he was not to have any contact with anyone who had been on the corner that night. He was held without bail.
Olivieri's attorney, James Lammendola, said there was "no question" that the teen will fight the charges against him. Lammendola said police had search the boy's house and had not found a gun.
"Brandon is not a kid who carries guns," Lammendola said.

Olivieri surrendered to police Friday night, days after the shooting. Police had initially sought him for questioning, then named him as a person of interest, then issued a warrant for his arrest shortly before he surrendered.
The shooting sent shock waves through the normally quiet neighborhood where it happened.
Local
Breaking news and the stories that matter to your neighborhood.
An internal police bulletin with Olivieri's name, photo, and address was leaked to a neighborhood Facebook group Thursday night, before police had officially named him as a person of interest.
A few hours later, a gunman riddled Olivieri's row home with bullets.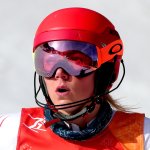 Saturday, mourners lined up around the block for a viewing and funeral Mass for DiNubile at the Epiphany of Our Lord Church located at 11th and Jackson streets in South Philly. DiNubile will then be buried at Locustwood Memorial.
Miller and DiNubile were both high school juniors, with Miller newly enrolled at Mastery Charter School and DiNubile at St. Joseph's Preparatory School. They were not friends, but how they came together Tuesday night remains unclear.
DiNubile "was like a brother to me and all. I can't believe it was him," said Pete Pacheco, who attended the Mass Saturday.
"What causes people to think of something like this?" asked Marco Pirollo, another friend. "What causes you to pick up a gun and pull that trigger for no reason?"
It is not clear if Olivieri is the only person sought in the killings. Police previously said they were looking to identify six possible suspects.
Nearly 1,000 people attended a vigil at the shooting scene Wednesday night.

"It's just very senseless," Caleer Miller Sr. said at a vigil for his son. "It wasn't meant for him. He's a really good kid... I lost half of myself."
Copyright AP - Associated Press