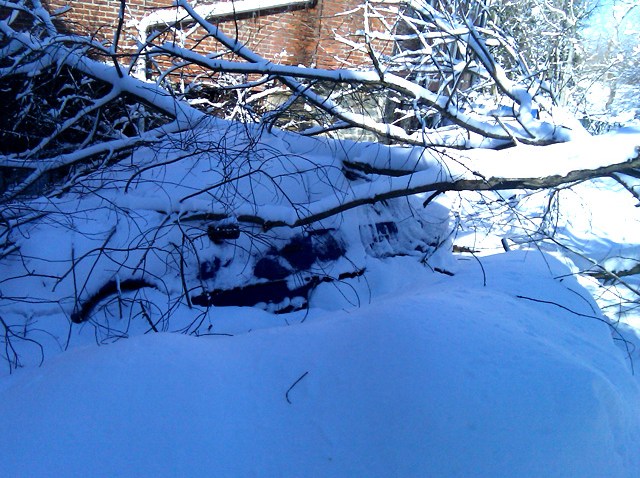 Like a bad hangover, the blizzard of 2010 has left most of us with at least one big headache.
Philly public and parochial schools are closed again on Friday
Consider yourself not-so-bad-off if you're dealing with sidewalks to shovel or a snow-buried car.
Local
Breaking news and the stories that matter to your neighborhood.
That heavy, wet snow caked just about everything and then gravity took its toll. Trees and tree limbs came down, sometimes on people's houses and cars.
"Trees could be heard falling one after another last night...on houses, power-lines, sheds and into backyards," emailed Heidi Hughes from Delran, New Jersey.
The heavy snow also caused roof collapses in Delaware and more are expected, according to The News Journal.
Ice and snow on power lines knocked out electricity to more than 150,000 people at the height of the storm and the morning after, 100,000 folks still couldn't turn on the lights or the heat or take a hot shower.
On the upside, Delaware's driving ban was lifted Thursday but Governor Jack Markell asked motorists to stay off roads that haven't been cleared because work crews were spending too much time rescuing stuck motorists.
And hopefully our stranded Olympians will get rescued too -- Ice dancers Ben Agosto and Tanith Belbin were supposed to fly out of Philly International Wednesday morning and get to Vancouver with time to spare before Friday's opening ceremonies.
"Cross your fingers for us!" Tanith told her twitter followers.
Not only were they stuck in Aston, Pa., the snow snagged delivery of their custom-designed costumes.
On Thursday, there was an Olympic-sized logistical scramble going on to get Belbin, Agosto and their outfits all to the Vancouver, on time.
Weather Links: