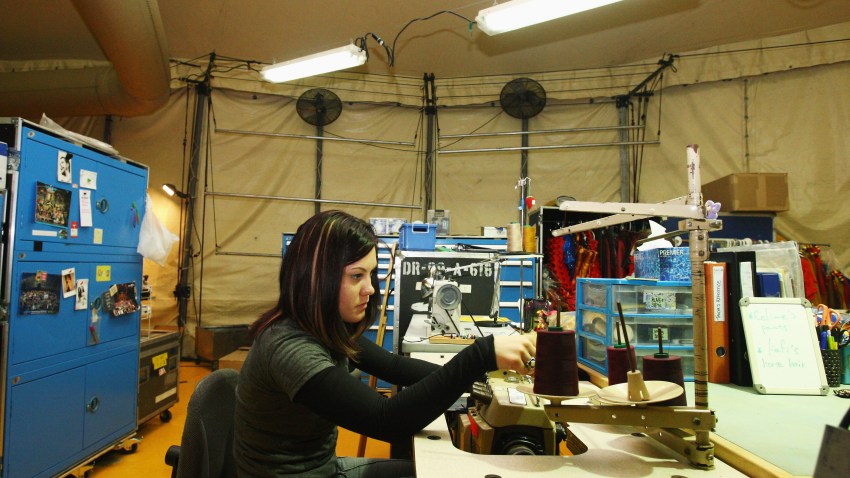 It's a girl!
The Philadelphia Zoo announced the gender of its baby gorilla Tuesday and now they need your help naming her.
Honi, 22, gave birth to the western lowland gorilla on Aug. 26 and now the zoo needs your help with her name. For just $1, people can choose between Amani, Isangi, Mapendo and Muyisa – the names of gorillas orphaned by poachers in the Democratic Republic of Congo by the Gorilla Rehabilitation and Conservation Education (GRACE). [[391921541, C]]
Local
Breaking news and the stories that matter to your neighborhood.
"We are thrilled to partner with Philadelphia Zoo on this naming campaign and thank them for supporting our efforts with Grauer's gorillas in DRC," said GRACE Executive Director Dr. Sonya Kahlenberg. "Over the past 20 years, Grauer's gorillas have experienced a catastrophic decline of nearly 80 percent, and if nothing is done, they could be the first great ape to become extinct in the wild. The Zoo's support will help us give orphan gorillas a second chance and will boost our work with local communities on conservation education and other programs critical for safeguarding wild gorillas and their habitat."
Due to poaching and habitat destruction, both Grauer and western lowland gorillas are listed a critically endangered by the International Union for Conservation of Nature (IUCN), said the zoo.
Voting opened Tuesday morning and runs through Thursday at 4 p.m. Each voter must donate at least $1 to GRACE with the zoo matching all donations up to $10,000.
"We are pleased to support and partner with GRACE," said zoo VP for conservation and education Kim Lengel. "The long-term survival of gorillas in the wild will require the on-grounds efforts of organizations like GRACE as well as awareness, support and engagement of 'local action/ global consequences' on issues like climate change and deforestation-free palm oil, both of which impact gorillas in parts of their native habitat. We hope that naming Honi's new baby after an orphaned gorilla at GRACE, and inviting our global community to select the name, will help make that connection and engage many in the efforts to save gorillas and other wildlife." [[26343834, C]]