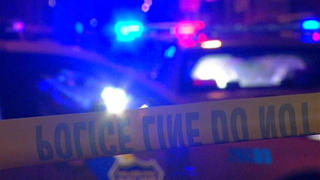 Authorities say a man was shot to death when someone opened fire on a Newark street.
But it's not yet known what sparked the shooting, which occurred shortly before 3 a.m. Sunday in the 100 block of Halsted Street.

Essex County prosecutors say police officers responding to reports of a shooting in progress found 26-year-old city resident Tarad Tolliver lying wounded in the street. He was taken to a hospital, where he was pronounced dead a short time later.

No other injuries were reported in the shooting, and no arrests have been made. Further details about the shooting, including what type of weapon was used, have not been disclosed.

The shooting is being investigated by city police and the county's major crimes task force.
Copyright AP - Associated Press