What to Know
WHERE: Ice still coats the region. Continue to take precautions on the roads and highways. Give yourself lots of time if catching a flight.
WHEN: Temps rising slowly early afternoon Saturday, with rain as day turns to night. Cooler Sunday, but no more snow.
WHAT: Icy remnants remain as ground temperature not quick to warm following deep freeze since Thursday. Dreary weather for rest of weekend.
An icy wintry mix replaced snow by the time most of Philadelphia and the suburbs stirred from their beds Saturday, creating dangerous conditions on the region's roads and delays at Philadelphia International Airport.
Temperatures rose -- though slowly -- throughout the morning and into the early afternoon as rain began anew.
From the overnight hours, when snow fell for a few hours, drivers and travelers were urged to take as much precaution and time as possible if they had to leave their homes at all.
The airport said the icy conditions forced dozens of flight cancellations by 7 a.m. Throughout the morning, the airport maintained a "delayed ground stop," which led to delays for numerous flights.
SEPTA Regional Rail experienced 30-minute delays throughout the day on several lines.
Local
Breaking news and the stories that matter to your neighborhood.
A couple thousand households lost power across the five-county, greater Philadelphia area, according to PECO, but the power company was in the process of getting many back online by late morning.
Because of hazardous conditions, an NBC10 First Alert had been issued for Philadelphia, the Pennsylvania suburbs and the Lehigh Valley. The National Weather Service lifted its Hazardous Weather Warning by 11 a.m.
Many areas saw light snow. With temperatures in the 20s before dawn, some accumulation occurred, particularly in communities north of Philadelphia.
Except for the Lehigh Valley and Poconos regions, the snow began to disappear by late Saturday morning.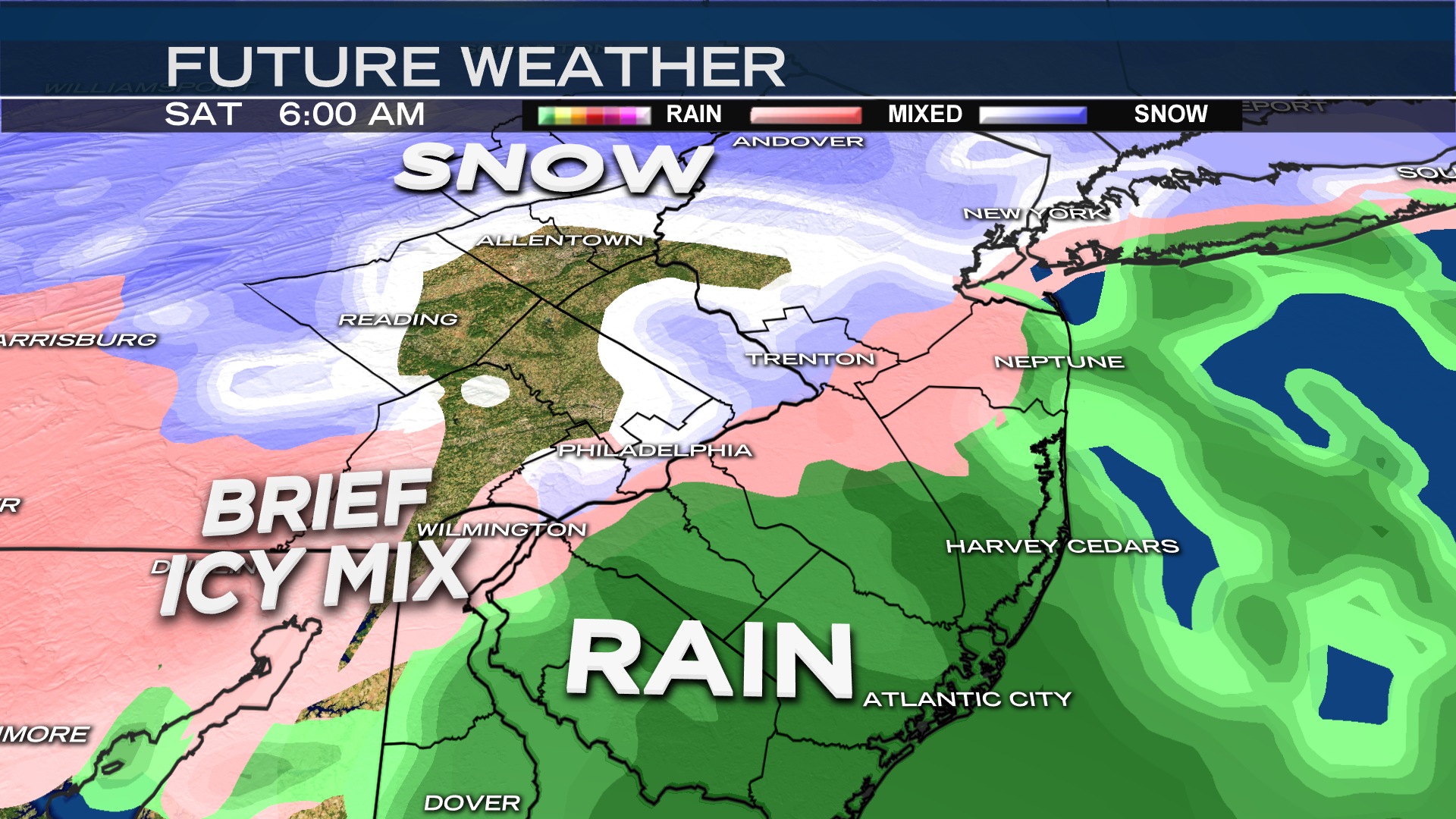 Ice became the biggest threat as the surface temperature was slow to warm -- possibly needing a 34-degree air temperature to melt ice. That caused icy roads and ice sticking to power lines and tree limbs.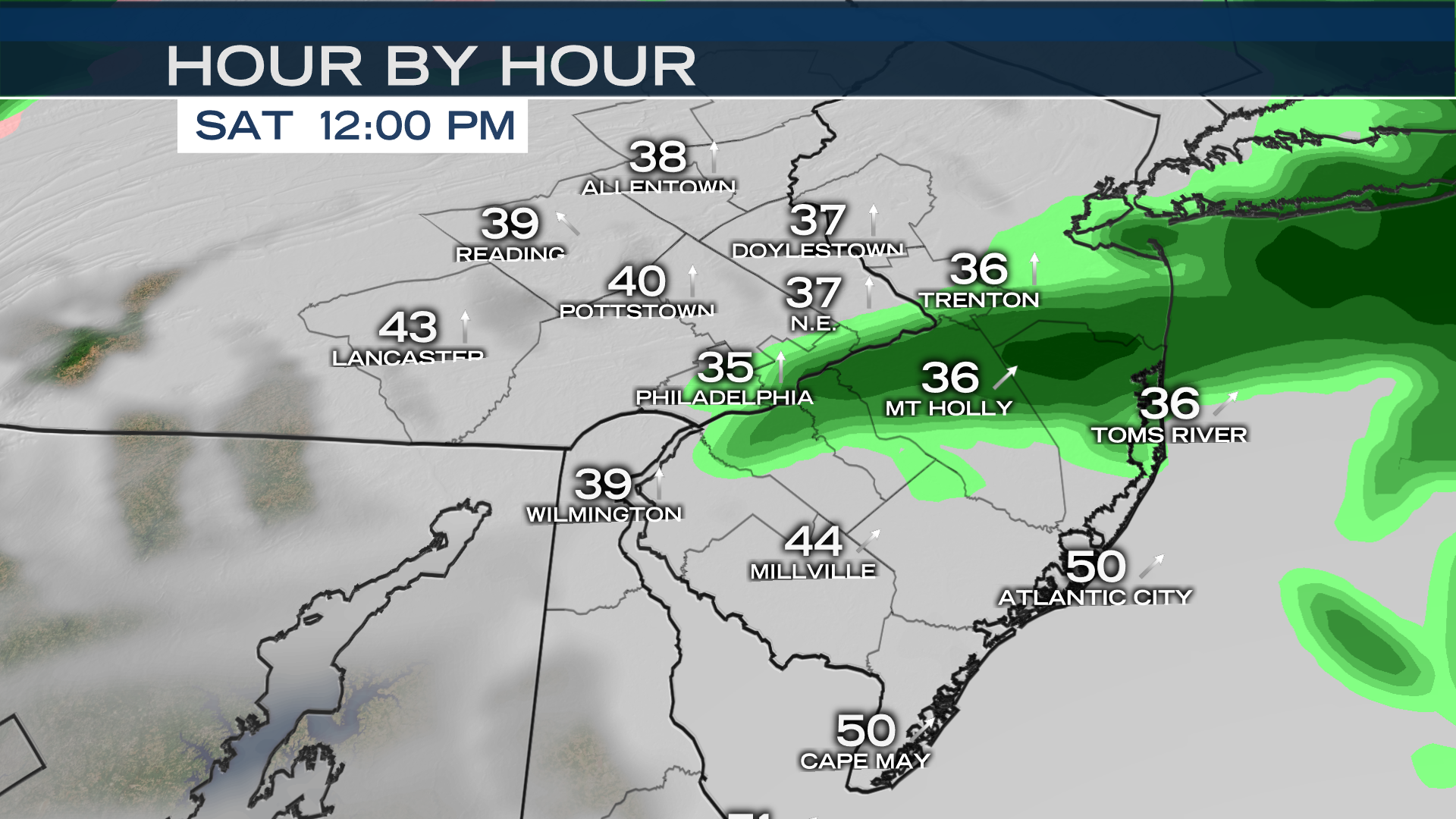 By 11 a.m., ice and the remnants of the overnight snow still covered the ground in Philadelphia as temperatures stubbornly hovered at the freezing point.
Neighborhoods from the Lehigh Valley to the Jersey Shore eventually will head several degrees above freezing.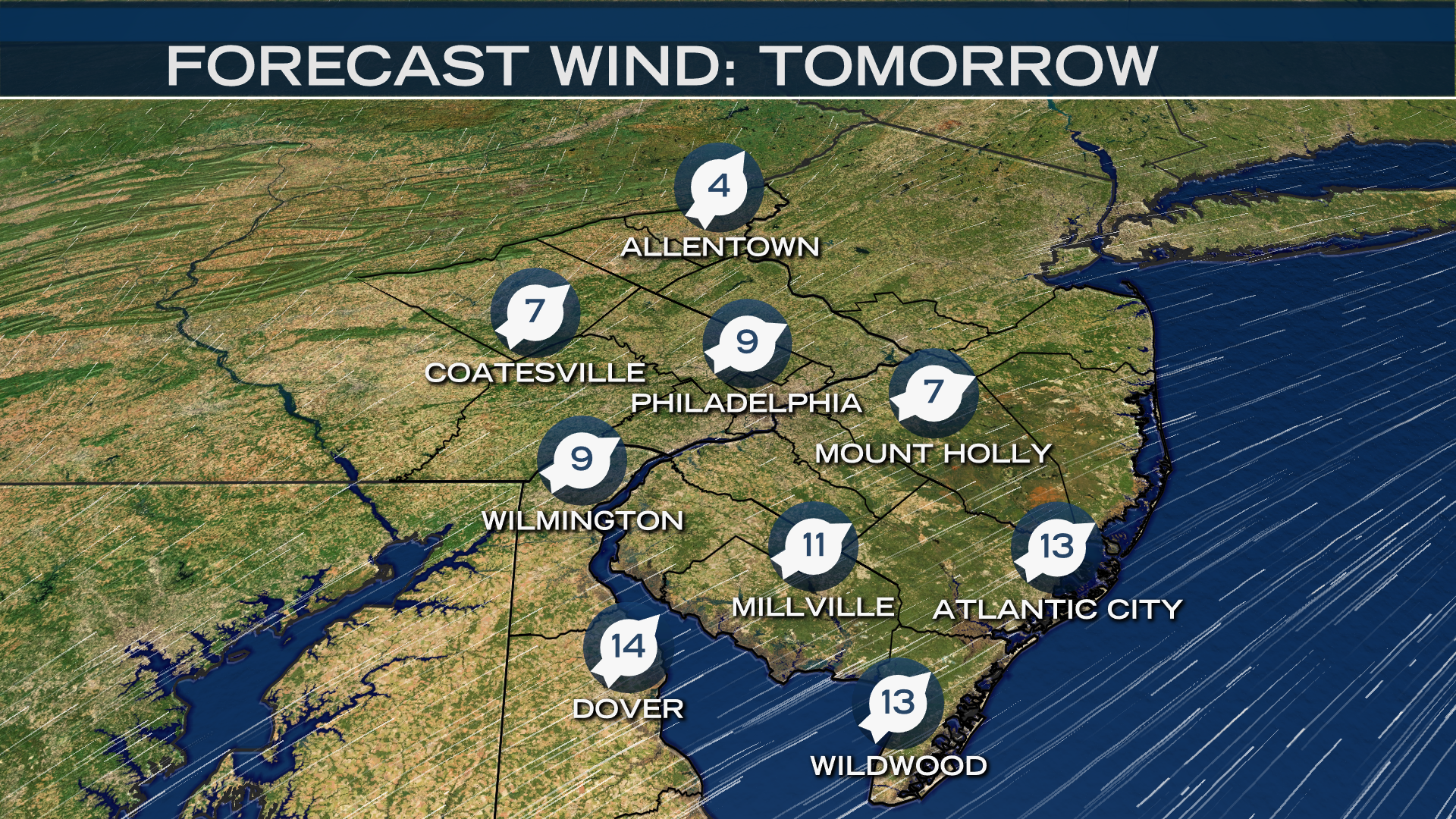 The dramatic change from icing conditions to nothing but clouds and rain comes courtesy of a steady flow of warmer air from the southwest. These winds continued Saturday night into Sunday. By Sunday morning, when another round of wet weather moves in, it will be even warmer, ensuring that only rain will fall.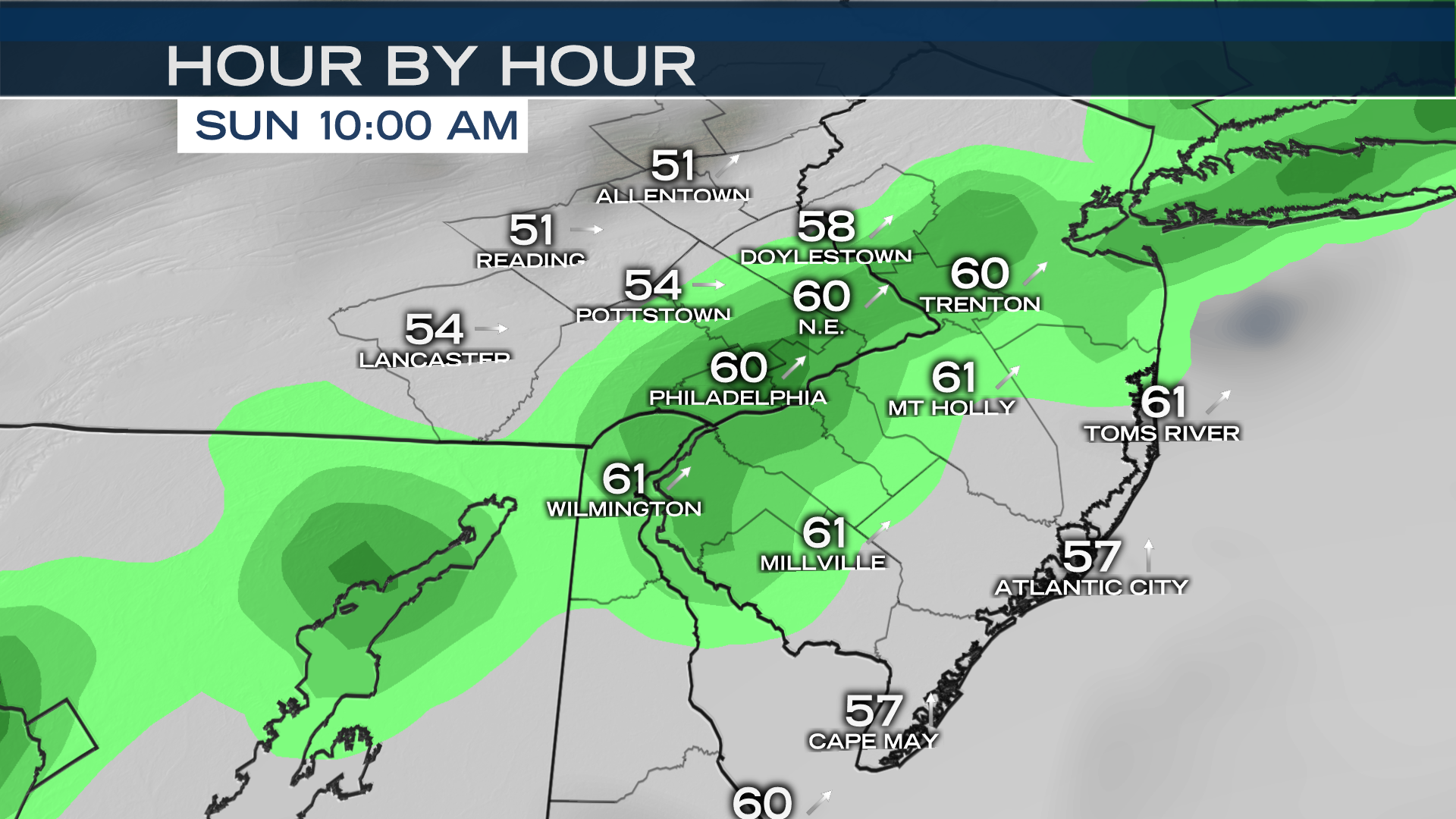 The warmer air won't last, though, as a shift in the wind will drop readings back into the 40s.
Monday will be colder, but dry. [[366068131, C]]