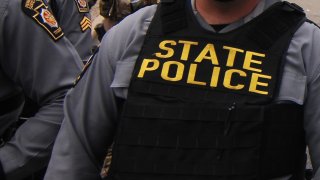 A little girl was abducted by her father Friday afternoon from her home in Cheltenham Township, Montgomery County, according to Pennsylvania state police.
An Amber Alert was issued for the 7-year-old shortly after 5 p.m. after she was taken from Montgomery Avenue in the Elkins Park section. She was found safely in New York City about six hours after she went missing, authorities said Friday night.
The girl's father, who she did not live with, was taken into custody, police said.