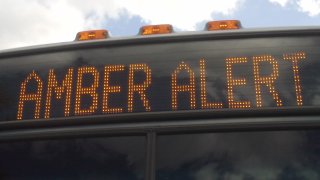 An AMBER ALERT has been canceled after a boy who was abducted in Salem City, New Jersey, was found safe Monday afternoon, according to police.
Police said the 4-year-old boy was abducted from the Harvest Point Apartments on 469 Grieves Parkway in Salem City.
A woman named Daishaliz Velez-Fernandez was identified as a suspect in the abduction. Police also said Velez-Fernandez is driving a 2010 black Ford Fusion with the license plate NJ-Z25PAD. She is described as a Hispanic woman though police have not released a more detailed description of her.
Shortly after issuing an Amber Alert for the boy, police announced the child was found safe in Delaware. They have not yet revealed whether or not Velez-Fernandez is in custody however.
This story is developing. Check back for updates.