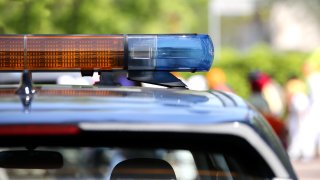 Police early Saturday canceled an Amber Alert after finding a boy who they said was abducted along with his mother.
Tyler Rios, accused of possibly abducting his 2-year-old son Sebastian, was tracked by authorities to Monterey, Tennessee, and arrested Saturday morning, prosecutors in Union County say.
Authorities say Rios remains in custody in Tennessee, where an extradition request from New Jersey is pending.
The disappearance of both Rios and Uyaf triggered an Amber Alert in New Jersey and Pennsylvania Friday evening, which was later cancelled Saturday morning after the boy was located.
Though the boy has been found, police say 24-year-old Yasmine Uyaf remains missing as the search continues.