The National Park Service has been closing a Pennsylvania road so mating amphibians don't get squashed by vehicles as they seek out mates.
Delaware Water Gap National Recreation Area Park Ranger Kathleen Sandt tells WNEP-TV that part of River Road was closed for the first time in February due to the mild, rainy weather that prompts salamanders, wood frogs and spring peepers to mate.
The park service has closed part of the road overnights during mating season since 2003 so the amphibians can safely cross the highway to breeding pools.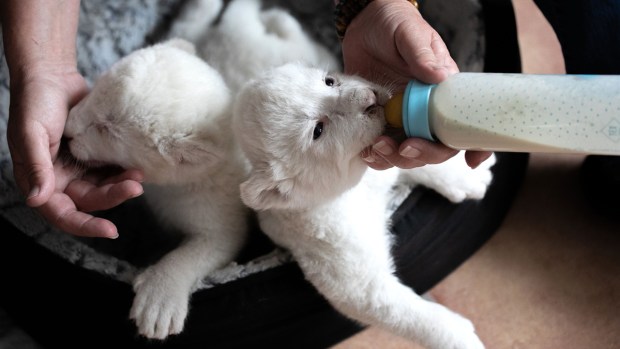 Adorable Zoo Babies: Meet White Lion Cubs Nala and Simba