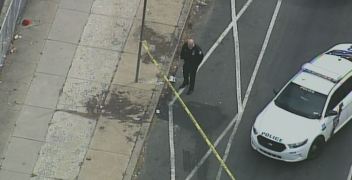 A man and two teenagers are recovering after a shooting in the West Oak Lane section of the city Wednesday night.
A 20-year-old man, 19-year-old man and 18-year-old man were on the 1800 block of East Johnson Street at 7:02 p.m. when an unidentified gunman opened fire.
The 20-year-old man was struck once in the left foot and once in the right shoulder, the 19-year-old once in the left calf and the 18-year-old once in the upper left arm.
All three men were taken to Albert Einstein Hospital and are all in stable condition.
A weapon has not been recovered and no arrests have been made. Police have not yet released information on any suspects.