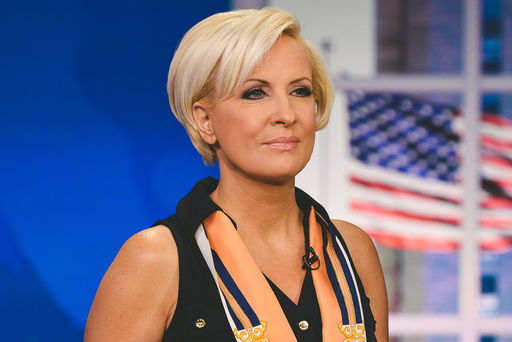 Mika Brzezinski is giving women nationwide a shot at winning $10,000 to "further their lives and careers" as part of an upcoming "Know Your Value" conference tour across the country.
And the deadline to enter the contest is just hours away.
The "Grow Your Value Bonus Competition" will challenge women around the United States to explain in a 60-second video why they deserve a $10,000 bonus, said the co-host of MSNBC's Morning Joe.
Women over the age of 21 have until midnight Saturday to enter their video submission. Click here to enter now!
The giveaway is part of the "Know Your Value" nationwide tour, which will feature guest speakers including Sens. Elizabeth Warren (D-Mass.) and Claire McCaskill (D-Mo.) at five conferences across the U.S. The tour begins April 10 in Philadelphia before stops in Washington, D.C. (May 15), Chicago (Sept. 25), Boston (Oct. 23) and Orlando (Nov. 20).
Warren, Today Show co-host Hoda Kotb, actress Brooke Shields, TV personality Donny Deutsch and a slew of others are scheduled to appear at the all-day event at Loews Philadelphia Hotel.
Three finalists will be chosen from each tour stop to receive professional coaching from Brzezinski, the Knowing Your Value author.
Of those finalists, five grand prize winners — one from each stop on the tour — will be selected to win the $10,000 bonus.
Each conference will also include workshops designed to help women "attain a higher level of confidence and ultimately achieve success," including negotiating and body language, according to NBC.
The public can purchase tickets to the conferences and enter the "Grow Your Value Bonus Competition" beginning Monday, March 2, at the Know Your Value website.
NBCUniversal is the parent company of NBC10 and MSNBC.