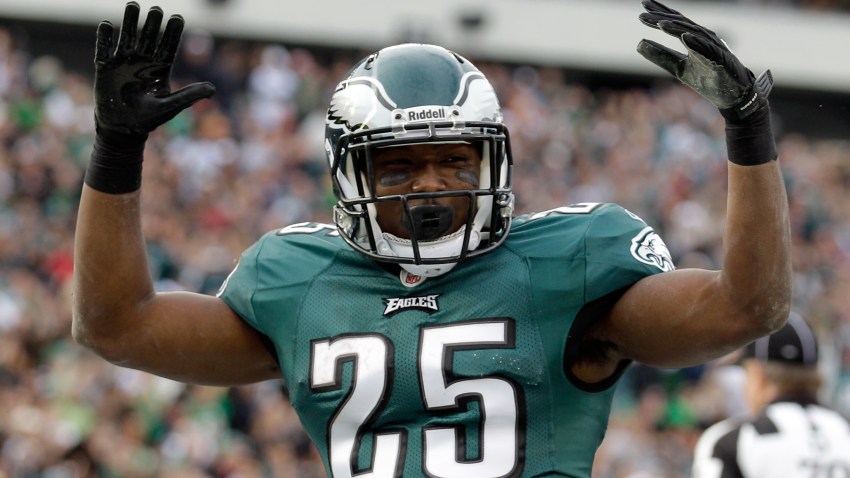 The Eagles always tend to eschew the run for the pass, but Sunday's loss against the Cardinals was one of the worst examples of the coaches' skewed play calling.
In the second half, the Eagles had the lead until San Francisco scored a touchdown with 1:53 left. You would think that prior to that point, a team with a second half lead would focus on running and bleeding the clock. But not the Eagles.
LeSean McCoy rushed the ball only four times in the third quarter and only twice in the final quarter. Just six times total. Meanwhile, Michael Vick, who was having a poor game without his top two wide receivers DeSean Jackson (inactive) and Jeremey Maclin (injury), was throwing the ball all over the field. Marty Mornhinweg called 17 passes over that same second half stretch.
McCoy tried to explain the play calling after the game. "They kept bringing guys into the box," he said. "That's probably why we threw the ball as much as we did. I am never going to judge the calls though."
But even if the Cardinals were bringing extra players down to play the run, McCoy was still successful. He finished with 81 yards on just 14 carries, an average of 5.8 yards per rush.
Andy Reid said only that he thought they needed "to add points on the board."
Jason Peters argued that passing was part of the Eagles identity as an offense. "We pass the ball," he said after the game. "Everybody knows who watches the game, that's what we do. We just got to execute the plays that Marty [Mornhinweg] calls."
Michael Vick had similar comments: "It's always helpful when you balance out the run and the pass. We make a living on throwing the football and we just can't change our strategy right then and there in the moment. I think LeSean got his fair share of touches."