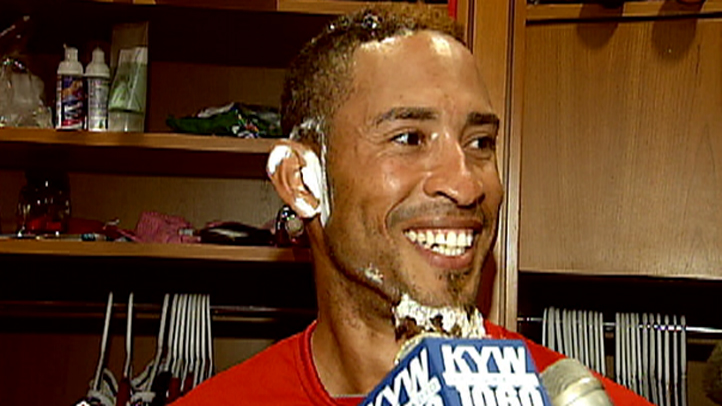 Six hours, 12 minutes and 19 innings. And Wilson Valdez got the win Thursday morning as the Phillies beat the Reds 5-4 in the season's longest game on record this year.
For the Phillies, it's the longest game on record in 18 years.
It was Valdez' first win in his MLB career. A sleepy crowd at Citizens Bank Park watched as the game stretched past 1 a.m. Finally, Raul Ibanez hit a sacrifice fly in the bottom of the 19th to score Rollins and end it all.
Roy Halladay and the Phillies led 3-0 before the Reds rallied in the seventh. There were about 8,000 fans left of the announced sellout crowd of 45,706 as the game kept going.
Both teams had used 20 players going into the 18th. Reliever Danys Baez, the eighth pitcher used by the Phillies, entered in the 14th and was still going strong. He even led off the 16th using a bat that hardly looked game used, drawing chuckles from Phillies star Shane Victorino and manager Charlie Manuel in the dugout.
Reds reliever Carlos Fisher, Cincinnati's seventh pitcher, had tossed four scoreless innings entering the 18th. This was the longest game for the Phillies since they beat Baltimore 4-2 on June 27, 2003, in 17 innings.
The Phillies still have some innings left to match the longest game in team history: a 2-1 loss to Chicago in 21 innings on July 17, 1918.
The teams meet to play again Thursday at 1:05 p.m.