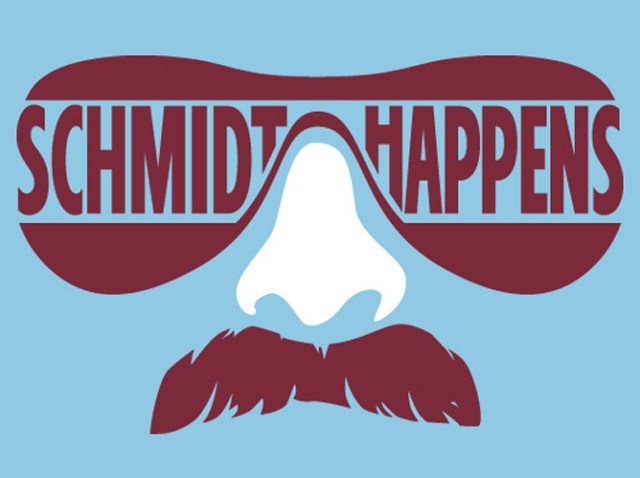 The folks over at one of Philadelphia's favorite fan apparel companies are giving back and you can help.
PhillyPhaithful.com -- the people that brought Philly sports fans favorite T-shirts like "Hitting Season," "Cryin' Crosby" and "Doctor Julius" – are making sure that fans who buy another PP.com favorite can give back while showing love for the Phillies.
Until the end of the month the Hall-of-Fame-third-baseman-inspired "Schmidt Happens" baby blue T-shirts are ten percent off. The shirt features a mustached Mike Schmidt in 1980s Phillies maroon and light blue.
It's in honor of Movember -- an international movement in which men grow mustaches to raise awareness about prostate cancer and men's health.
OK so the shirt's on sale and is raising awareness, but where does the charity come in?
Here is the deal care of the Philly Phaithful people:
If you send us a picture of yourself wearing the shirt, we'll post it in our online gallery as well as make an additional 10 percent donation to the Movember cause.
And if you already own a "Schmidt Happens" shirt you can still get in on the fun.
If that picture includes you sporting a mustache to match the shirt, we'll donate another 10 percent to Movember and enter you in a drawing to win a free holiday gift pack from PhillyPhaithful. Women can use rock fake 'staches, so don't shy away ladies!
So basically if you rock anything that can be construed as a 'stache you can raise a few bucks to fight prostate cancer.
PhillyPhaithful.com founder Dan Hershberg sums it all up:
"In this clean-shaven age, mustaches can often be hilarious. But this month, we're hoping they can be so much more."
So thrown down those razors and mosey over to PhillyPhaithful.com to buy not only the Schmidt shirt but the wide range of creative shirts. If you really feel like giving this holiday season, $5 from each of "It's Always Shady in Philadelphia" T-Shirts sold will go to the American Cancer Society.
And just in case you need even more incentive you could save up to 40-percent off your purchase on Black Friday sale.