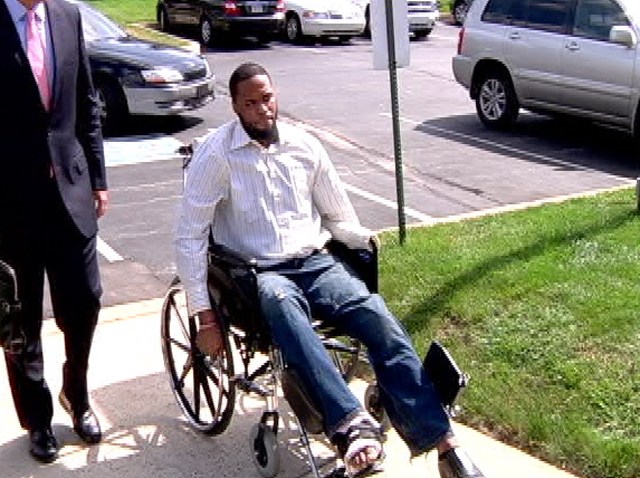 A Montgomery County man is charged with vehicular homicide after a motorcycle joy ride ends with his passenger being thrown off a bridge and into the Schuylkill River.

Montgomery County prosecutors said Julian Mansfield was allegedly speeding on a stolen motorcycle and lost control. That caused a crash that threw his female passenger off a bridge and into the river, killing her, according to prosecutors.

Montgomery County District Attorney Risa Ferman said Mansfield, 21, of Norristown was speeding at 74 miles per hour, "weaving in and out of traffic" in June, when he crashed into the back of a car on June 23, sending 19-year-old Ryan Banjoman over the railing and into the Schuylkill River.

Her body was found several hours later by rescue divers. An autopsy revealed Banjoman died of multiple traumatic injuries.
Mansfield was seriously injured in the accident after part of the motorcycle went into his side. He appeared in court Monday in a wheelchair.

"It should have never happened. The guy didn't have a license to drive a motorcycle, his driver's license was suspended, he's riding on a stolen motorcycle," said First District Attorney Kevin Steele in court Monday.

Mansfield is charged with reckless driving, driving with a suspended license, reckless endangerment and other charges.

A preliminary hearing is scheduled for September 30th. Mansfield is free on $50,000 bail.