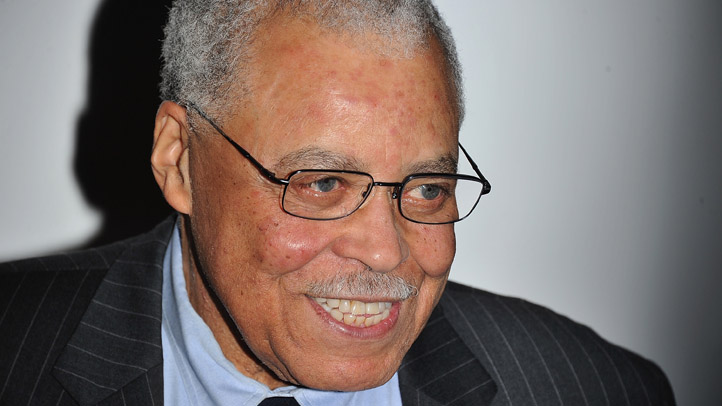 Mayor Michael Nutter announced on Monday that the 2012 Marian Anderson Award will go to none other than the iconic voice behind the Darth Vader mask, James Earl Jones.
The Golden Globe and Emmy award winning actor is a legend in the acting business for his decades of work. He is an accomplished stage and screen actor with an unmistakable voice.
Jones might be best-known for his role in playing the voices of Darth Vader in Star Wars and Mufasa in the Lion King but he has also taken memorable roles including Field of Dreams, The Sandlot and his Oscar-nominated role in The Great White Hope.
He also has earned eight Emmy nominations -- the first in 1964 for East Side/West Side -- winning for his roles in Gabriel's Fire and Heat Wave.
"James Earl Jones has been a part of American life for decades," Nutter said in a release on the award's website. "Beginning with small parts in iconic films such as Dr. Strangelove to culture changing stage roles in plays like The Great White Hope. He has given voice to iconic roles like Darth Vadar in the Star Wars Trilogy, and he has been a brilliant screen presence in films such as Cry the Beloved Country and Field of Dreams. We are delighted that the Marian Anderson Award's board of directors has chosen him as the recipient of the Award for 2012 and look forward to welcoming Mr. Jones."
Nutter is excited about having the chance to meet the legendary actor.
"I certainly look forward [to his visit] both officially and, I am comfortable enough with myself to say, personally. I have always, always, always wanted to meet James Earl Jones. And I look forward to welcoming him to Philadelphia on Nov. 19 when he arrives to accept this most-deserving award," Nutter said at Monday's press conference.
The Marian Anderson Award was named after the renowned Philadelphia-born contralto singer who fought for justice and equality. The award is given to artists that are "making the world a better place because of their leadership and their artistic contributions," Nutter said.
Past honorees include Mia Farrow, Bill Cosby, Gregory Peck, Oprah Winfrey and more.
Nutter will present the award to Jones at a Nov. 19 gala at the Kimmel Center.