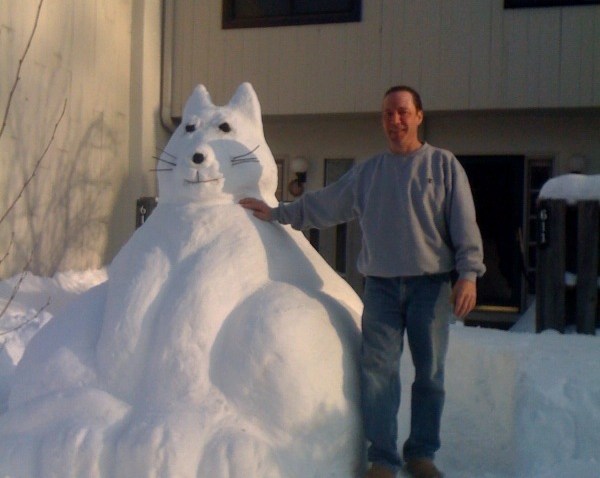 This weekend, visit the world's largest and most comprehensive collection of Lego ships at the Independence Seaport Museum in Philadelphia. Approximately 120 model ships are included, representing real-life seafaring vessels that span up to 6 feet in length, ranging from tugboats to modern aircraft carriers!
The collection was built entirely from scratch by Wilbert McKinley, a former ship designer for major naval architecture firms and shipyards. Using Lego-style building blocks, McKinley built the fleet you'll see this weekend without the aid of kits, direction, drawing plans or pictures.
The traveling exhibit is designed to educate students and the public about science, technology, engineering and math (STEM) and raise awareness of environmental topics. Each ship is named after a female or minority contributor to those fields.
TEACH FLEET is in celebration of Pennsylvania Coast Day, a Penn's Landing festival (Saturday, September 6th) designed to introduce visitors to the importance of the Delaware River and raise awareness for marine and coastal resources. The family-friendly fun will include hands-on demonstrations and activities inside the Independence Seaport Museum and outdoors at Walnut Plaza.
Just outside the museum on Saturday, check out the Philadelphia Ship Model Society Regatta and judged Model Show, featuring various scale-model ships including warships, steamships, sailing ships and submarines. The regatta features 30 - 50 model ships competing for prizes in model accuracy and design, as well as in-water maneuvering through a challenging obstacle course in the basin.
For more information on Pennsylvania Coast Day activities at the Seaport Museum, visit PhillySeaport.org.
At Walnut Plaza, adventurers will find an array of fun activities (Saturday) like Delaware River ferry rides, kayak excursions, swan pedal-boat rides, fire boat tours and the Pennsylvania Tug Boat Festival. Enjoy face painting, arts and crafts, prizes (supplies limited) and more. Don't miss the free, round-trip shuttle tour of the Fairmount Water Works Interpretive Center where you can compete in the Philly Fun Fishing Fest, explore the historic water works and more!
For more information on Pennsylvania Coast Day activities at Walnut Plaza, visit DelawareEstuary.org.
The Independence Seaport Museum
The museum maintains one of the largest maritime collections in North America, combining more than 25,000 artifacts with hands-on exhibits, small boat rentals and large-scale models. You'll also find a traditional boat shop, the J. Welles Henderson Archives and Library and the Penn's Landing Playhouse. Exhibits include two National Historic Landmark ships; the Spanish-American War cruiser Olympia and the World War II submarine Becuna. Located at Philadelphia's Penn's Landing Waterfront, the Museum is open daily from 10:00 a.m. to 5:00 p.m. Visit PhillySeaport.org for more information.
Although the Pennsylvania Coast day activities are on Saturday, enjoy the TEACH FLEET exhibit through the weekend of September 6th and 7th. Review a detailed event schedule after the jump!
Independence Seaport Museum
Penn's Landing
211 South Columbus Boulevard and Walnut Street
Philadelphia 19106
Insider Tips
All indoor museum activities are free with the price of admission ($13.50 adults,$10 seniors 65 & over, $10 children/college students and military). All outdoor Pennsylvania Coast Day activities are free of charge.
If you miss TEACH FLEET at the museum, you have two more chances to catch it in Pennsylvania and Maryland: Philly Brick Fest in Oaks (Friday September 12th through Sunday, September 14th). Brick Fest Live at the Timonium Fairgrounds (Friday September 19th through Sunday, Sept. 22nd).